Anything But Mid
No, Taylor Swift did not put the "mid" in "Midnights."
Nearly one year after releasing "Red (Taylor's Version)" and two years since releasing her 10th studio album, Evermore, Taylor Swift blessed her fandom with a brand new album—one that re-explores her pop sound and takes listeners through 13 different sleepless nights of Swift's life.
On first listen, "Midnights" was quite underwhelming. Maybe it was the pain of doing homework at 9pm on a Thursday night while listening to the album, or maybe it was an expectation that "Midnights" would complete the trilogy that "Folklore" and "Evermore" were missing. But either way, I gave it another shot, and I'm glad that I did.
"Midnights" is Taylor's chaotic yet lovely return to first-person storytelling; an album where she takes her audience through thoughts of revenge, self-deprecation, love and loneliness. At times, the extreme contrast between a song like "Lavender Haze," where Taylor sings about her six-year relationship with Joe Alwyn, and "Vigilante Sh*t," a song about Taylor's revenge-filled thoughts, feels pretty overwhelming. But at the same time, it gives her fans the opportunity to sympathize with Swift's personal life and the dark thoughts she encounters alongside her fame.
While the album is extremely self-reflective, "Midnights" is also an opportunity for Taylor to shy away from her indie pop sound in "Folklore" and "Evermore" and transition back to the sounds of "Lover,"  "1989" and "Reputation." It's also a chance for her fans to re-enter Swift's previous eras, as nearly every song on "Midnights" connects back to one of her previous albums. Take "Karma" for example, a song filled with upbeat production and lyrics contrasting Swift's good karma with that of those who have wronged her (such as Scooter Braun and Kanye West). The song fits right into the realm of "Reputation," an album that marked Taylor's iconic return to the music scene after a year full of scandals.
Despite its standout songs, "Midnights" still falls short in a couple of ways. For example, its lead single "Anti-Hero" is filled with meaningful lyrics that highlight Swift's struggle with self-deprecation and self-loathing; however, the song's lively tone and cheerful production doesn't match the lyrics in any way, shape, or form. Maybe it's just a personal preference, but "Anti-Hero" feels like the mark was just missed, despite its potential. Other songs such as "Sweet Nothing" and "Labyrinth" feel average—they don't stand out to me, but I wouldn't necessarily skip them either.
The saving grace of "Midnights" is its "3AM" edition. On its own, the album isn't her best work to date. Its songs, such as "The Great War," "High Infidelity" and "Bigger Than The Whole Sky," take it to the next level. These songs diversify the album even further as Taylor proves herself to be an icon and a mastermind. Yes, the pun was intended.
If you are a fan of Taylor Swift or a fan of pop music in general, "Midnights" is a solid album for you. Ignoring its few weaknesses, the album is filled with variety and meaning that showcases Swift's talent in more than one genre. However, for those of you yearning for an addition to the "Folklore" and "Evermore" saga, you might wanna go to sleep instead.
Leave a Comment
About the Writer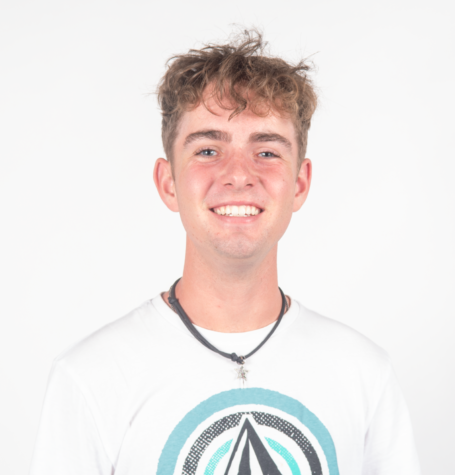 Troy Nevil, Online Editor
Hey guys! I'm just your local high school senior procrastinating college apps and going through senioritis. In my free time, I love to sleep, eat all food in existence, drive around with friends (and waste...