Redondo has its own pro-choice rally
Three South Bay students organized a protest to defend Roe v. Wade in wake of a recently leaked Supreme Court decision which would overturn it
The sea of 100+ protesters of all walks of life assembled in front of the Redondo Beach Public Library on May 15th with only one thing on their minds: the legalization of abortion.
Organized by RUHS seniors Zoe Nix and Cecilia Apitz, along with Torrance High junior Zoe Eastham, the pro-choice protest was in response to the leaked Supreme Court decision which would overturn Roe v. Wade, the legal precedent set by 1970s court case which legalizes abortion.
"It's disheartening [to likely see Roe v. Wade overturned] because abortion is essential for the protection of women and their health. If the Supreme Court were really pro-life, they'd support gun control, universal healthcare and put more efforts into the foster care system," Eastham said. "The three of us organized it because we felt it was important for our voice, and the voices of the 70 percent of Americans who support of abortion, to be heard."
The protest featured speeches from the three student organizers, Redondo Beach City Councilmember Laura Emdee, Los Angeles Community College District Board Trustee Nichelle Henderson, Hermosa Beach City School District Board Member Jennifer Cole and California State Representative Al Muratsuchi. These speeches included passionate cries on the dangers of banning abortion as well personal stories about experiences with abortion.
"A woman's right to choose is a fundamental right that reflects our values and our attitudes towards women and as a father, I want my daughter to grow up in a country that respects her and all women's decisions on what to do when they're pregnant," Muratsuchi said. "So, we're working on legislation right now that makes it so no woman should be criminally punished for having an abortion and funds programs to support women that may need to come to California to get an abortion."
For former RUHS AP Biology and Environmental Science teacher and protest attendee Mary Simun, the protest proved to be emotional as seeing students organize it was "extremely important" to her.
"This protest makes me hopeful that the fight for human rights, that I have been fighting for since I was a little girl, will go on," Simun said. "It's reassuring that young people realize the importance of [this fight]. I will still march with them, but at some point I won't be able to. In the future though, there will continue to be those that will."
Fellow protester and certified phlebotomist Amazon Beard echoes this statement and believes that this protest was "a fight for us all."
"As someone in the medical field, I can't believe that anyone is going to tell a woman, whose health may be in danger, what they can and can't do in regards to their bodies," Beard said. "I'm so frustrated. I'm actually at a loss for words for this whole situation but considering the heavily conservative court we have, I'm not surprised." 
As the protesters transitioned to the sidewalk, chanting statements such as "Roe cannot go!" and waving signs like "honk if you support abortion," some drivers shook their heads and drove off in silence. Many, however, did honk and pumped their fists in support.
"It's unfortunately a really polarized issue and we have angry people on both sides. I'm happy that most people showed support for abortion and are on the right side of history," Torrance High student Olivia Chafur, who led the chants, said. "The only way we can have change is to break down preconceived notions about abortion. If people really educated themselves about the issue and the dangers of prohibiting abortion, real change would be possible."
All of the protesters interviewed conveyed the importance of the need for others to speak out. Muratsuchi, Simun and Beard particularly emphasized the need to vote as, according to Muratsuchi, "that's the best way to ensure that the will of the people is enforced." The student organizers and Chafur believe that "keeping their voices heard" is crucial for the betterment of the country.
"Join clubs. Make your voices heard. Inform yourself. We need to know what's really going on if we want to improve as a society," Chafur said. "Keep in mind that this issue doesn't just affect women, but that it affects us all."
Leave a Comment
About the Contributors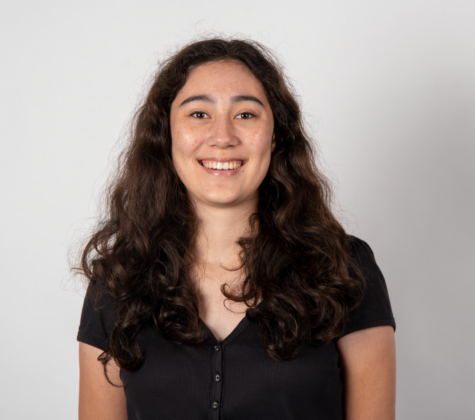 Emilie Takahashi, Features Editor
Hi! My name is Emilie, this is my fourth year on staff and did you know that green onions are super easy to grow in your backyard? Because I didn't know until I told my friend how excited I was about growing...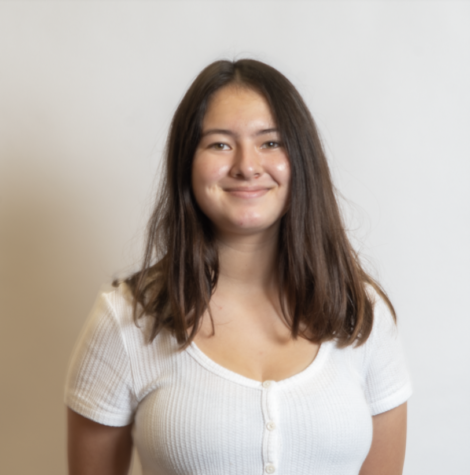 Sara Miyake-Singer, News Editor
I hope to be successful enough so that one day future AP Lang students will have to analyze whatever I say.