Put a ring on it
Junior G Cannon started a business in which he sells homemade rings.
Each ring that sits on each of his ten fingers has a unique story of its creation. It's not just an inanimate ring, it holds a passionate value that Junior G Cannon pours out into the rings he makes for fun. 
"I just started making things. I first made a star ring that I saw on TikTok, but then I realized I could do more: I made a ring based off of a character from Gravity Falls, Bill Cipher. I also have a tooth ring, and an eye-ring," Cannon said.
Cannon first started creating rings after seeing a Tik Tok of someone making a star ring around his birthday in March. He asked for copper wire for his birthday thinking he would make a few rings and stop, but what he didn't know then was how ring making would become a therapeutic task for him.
"I just started to play with it and I really got into moving the wire around with my hands. Making different creations became very fun and it's kind of therapeutic as well. I'd love to make rings for more people. It's really fun, especially with working with new ideas instead of just the basic ones," Cannon said. 
Cannon is in the process of trying to start a small business for people to order custom rings. He currently has a PayPal and Venmo account, and all details of prices and information are on his Instagram @simonblurple. His goal for his rings is to sell them relatively cheap at 3 to ten dollars to make rings accessible to others. 
When it comes to creating new ring styles, according to Cannon, he just gets "a creative flow at a moment" and begins bending the wire until it replicates the image he has in his mind.  
"I get an urge to do something with the wire and I get a creative flow at that moment. And then I just mold it and bend it until I get something that I like and I then say 'this is pretty cool.'" Cannon said. 
Cannon's creative urges allow him to create innovative and unconventional rings, according to his sister, freshman Marisa Cannon. 
"Something he's really good at is making a bunch of different little gadgets like he made a ring where you could spin it like a fidget ring, just out of like wire. I'm definitely inspired by him because it's always surprised me how good he is at things when it comes to artwork and creativity," Marisa said.
Although in the long run, Cannon is able to make new rings, not everything always works out for him. Specifically for anyone starting a new hobby, according to Cannon, the idea of being okay with failing is part of the process. 
"Not being discouraged when it doesn't necessarily work out is important. I've had rings I made that just didn't really look that well, but being okay when that happens and being able to bounce back and keep creating until you can find something that you like is, and not getting discouraged by messing up and quitting altogether is crucial," Cannon said.
It used to be difficult for Cannon to tell himself that it was okay when he ran into physical challenges with the wire, along with mental blocks.
"I'm also an artist so making mistakes doesn't always feel good. It's hard to make a mistake on something that you can't undo as easily like with rings because the wire can't really unbend. So at that moment, I should be like 'it's okay that this one doesn't look as good or it's okay that I messed up. I can just try it again,'" Cannon said. 
Cannon's biggest advice is to keep practicing the act of doing rather than thinking too deeply about it.  
"The starting point is just the passion and that motivation. If you have an idea, then you take it and dive into it to create as much as possible and not think about it. I got more into it by just making rings rather than just thinking about what rings I could make, so I think a good thing to start a hobby is to do a lot of repetition and practice," Cannon said.  
Leave a Comment
About the Contributor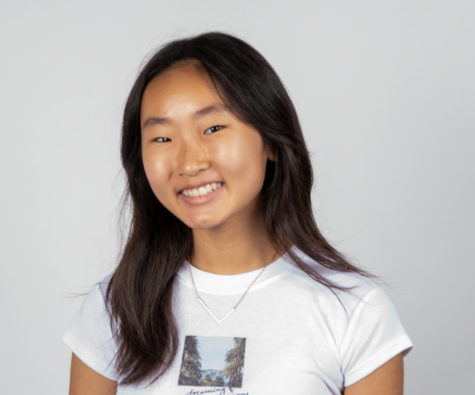 Lauren Choy, Staff Writer
Hi I'm Lauren and I guess I'm a returning writer now, even though I still feel like a new writer. I hope my stories don't bore you too much. :)