Muddy the Waters
Mr. Lewis invited his Biology students to Costa Rica over Spring Break
Taking 20 students, Mr. Lewis held a trip to Costa Rica during spring break. During the week of adventures, Lewis and these students learned all about the ecosystems of Costa Rica and got to practice their Spanish with some of the locals. 
According to Lewis, this "educational adventure" consists of activities such as whitewater rafting, ziplining, snorkeling and a river cruise, where students have the opportunity to see all kinds of animals like sloths, monkeys, alligators, birds, flowers and frogs. 
For eight days Mr. Lewis and the students stayed in three hotels in Guanacaste, La Fortuna and then San Jose. Through his trips, Lewis enjoys when he can move kids into uncharted territory since "when every experience is a new experience, you get comfortable with that idea of just being out of your element."
"I really like getting kids out of their comfort zones, and watching how kids will grow in their confidence as they approach things that would challenge them, scare them, but with the support of their friends, and in an environment where we're all just excited to learn," Lewis said. 
Students undertook activities such as whitewater rafting, snorkeling and ziplining. This trip to Costa Rica enables students to branch out of their sanctuary or just experience something new.  
"Every night we do nightly reflections, where the kids are talking in front of public, in front of all their peers. It's just day after day, experience after experience, that are just new to the kids," Lewis said.
Traveling out of the country for the first time, freshman Reed Marshall got out of his element. "Obviously just going without my parents to a completely different country, I was a little nervous, but I was fine," Marshall said. 
Marshall recalls this experience as a little nerve-wracking, however, once on the plane, flying without his parents, everything was alright. 
 Before the trip, Marshall expected Costa Rica to be "a really tropical area," with lots of animals to see and a time to meet the locals, which ended up becoming what he experienced.
"We toured some of the cities, got to try some food there, got to see some of the culture. We went on a couple little safaris to see some animals. We went white water rafting. We visited a chocolate and coffee plantation to see how they make chocolate and coffee," Marshall said.
Out of all the "fun," the highlight of his trip was the white water rafting. Marshall and his peers got to see animals while rafting. According to Marshall, this event was held on the last day of the trip, so "it was kind of like the grand finale of the trip." 
Before the rise of COVID-19, which halted his trips, Lewis took about 200 students out of the country to places like Costa Rica, Belize, Galapagos Islands, Australia and New Zealand. After COVID-19 protocols, which provided challenges while planning the trip, Lewis was happy to resume his ventures.
"I'm excited to get back out there, excited to restart these adventures and to give these kids this experimental immersion into learning outside of the classroom," Lewis said.
Leave a Comment
About the Contributor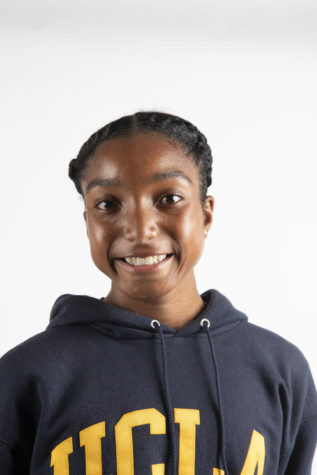 Lauren Strazzeri, Staff Writer
Hello! I'm a sophomore at Redondo Union and I run cross country and track!