Game on
RUHS held its first annual Esports championship against Mira Costa. They played first-person shooter game Overwatch and lost 3-0.
Power on your PC and put on your headset, because it's game time. 
On April 6, RUHS held its first annual esports championship where RUHS played against Mira Costa in the first-person shooter game Overwatch. Unfortunately for RUHS, the championship ended in a 3-0 loss. 
"I think the only reason we lost was that we didn't have enough team synergy," junior Alyson Young, one of the players on the team, said. "We didn't get to practice as much as we should have, and we didn't have any set team compositions. We had very good individual talent, I just feel like if we had more practices where we worked together a little bit more, we would have pulled through in some of those games."
Overwatch is a multiplayer first-person shooter game where two teams of six players compete to complete certain tasks depending on the mode (assault, escort, hybrid, control and push) that is played. In the championship, hybrid was the chosen game mode. In hybrid, one team has to capture and escort a payload to its destination while the other team tries to stop them. The game offers different characters, all with unique skills, that players can choose from. In order to win, teams must strategize and work together to either defend or attack to win the game. 
"It felt pretty good making it this far," Young said. "When I was younger, I really wanted to do something like this and participate in esports because I thought it'd be really fun. I really love video games and it's super cool to have actually put that into something where you can win money."
The RUHS auditorium, which was set up with PCs for both teams and a large projector screen, along with other decorations, served as the venue for the championship. Commentators talked about the game as it was played and a camera crew filmed the players and audience for a live stream of the event that was held on Twitch. 
"I honestly thought it was just going to be twelve laptops in a room," junior Justin Wyckoff, who is also a member of the team, said. "I had no idea it was going to be in the auditorium with people watching and that whole live stream set up. I was really surprised about how professional it all was." 
The "professional set-up" and preparation of the event showed the team that gaming spheres are starting to get more recognition. Junior Max Andrade, another member of the team, acknowledges that esports events help to subvert inaccurate stereotypes of gamers.
"I've heard a lot about [typical gamer stereotypes]," Andrade said. "When you think of a gamer, people usually think of someone who stays inside all the time, but that's not the case and gaming is so much more than that"
Even though they lost the championship, gaming continues to be an important cornerstone in each of the team members' lives. Wyckoff and Andrade enjoy that gaming have a variety of spaces that "you can kind of fall into." 
"Since I've been playing video games competitively for so long, I love to feel like I'm improving and progressing as a player," Andrade said. "I also love playing with friends and feeling that sense of community."
Leave a Comment
About the Contributor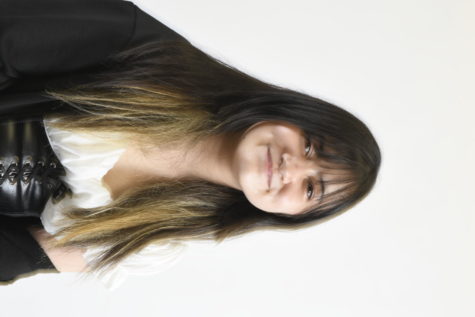 Madison Kurihara, Staff Writer





Hi!! My name is Madison and I'm a freshman here at Redondo Union. I look forward to my time here on the High Tide staff!