DCON-structing the year
RUHS Key Club members attended District Convention (DCON) in Reno, Nevada, marking the end of the 2021-22 Key Club term
From April 1-3, eight RUHS Key Club members (over 2,000 in total) traveled to Reno, Nevada to attend the first in-person District Convention (DCON) since the start of COVID-19. Members stayed at the Grand Sierra Resort, where DCON was also held. The purpose of DCON was for high schoolers from across the California-Nevada-Hawaii (CNH) District of Key Club International to attend workshops and educational sessions, elect new head members on the Key Club district board and acknowledge the end of the 2021-22 term (which functions differently than a normal school year because of the way Key Club first began), among other things.
Senior Anika Chandra, the outgoing Lieutenant Governor (LTG) for Division 19 South (the division RUHS Key Club is part of), was one of the people working behind the scenes throughout the term and was able to see her progress through DCON. 
"I spent the entire year behind my computer organizing all the service events and I spent hours doing stuff to make sure all 12 schools were running smoothly. It felt so nice to see that wrapped into this nice little bow and presented in front of us," Chandra said. 
As LTG, Chandra had to make sure all the 12 high school Key Clubs in Division 19 South were active and able to access volunteering opportunities. She also held meetings to discuss any division projects or information that was necessary. 
Another Key Club member, sophomore Allison Lin, the new secretary for RUHS Key Club's 2022-23 term, attended a few of the educational sessions at DCON. Lin noted that she was able to learn information applicable to her daily life and in Key Club through the sessions.
"One of the sessions I attended was about how to be a better presenter. For me, I really need to work on that so I paid attention the most. The presenter was very engaging and he explained everything really well, and I think I learned from him because he himself was a very good role model," Lin said.
Junior Isabelle Nguyen (2022-23 LTG) also attended DCON to receive training in her position as the new LTG. There, Nguyen learned certain deadlines she had to meet, questions she should ask in interviews, how to deal with burnout and how to communicate with adults.   
Although the convention's main purpose was to elect new head board members, only a select few were able to cast a ballot in the decision physically. And as a selected delegate, Maya Patel, junior and new club president for the 2022-23 term, had her expectations about the size of Key Club "blown out of the water."
"When I went there as a delegate, I got to just see how big the reach is and how many lives are impacted by what we do [in Key Club]. I got to see this whole new side to all these people and a whole new idea of what volunteering really is because of how passionate all of the candidates were, whereas someone who wasn't in the room wouldn't know," Patel said. 
Aside from being part of Division 19 South, RUHS Key Club is part of Region 8, which includes several other divisions from the area. The candidates running for elected district board positions were from many different divisions and regions, according to Patel. And with all these different people at DCON, Ngyuen believes it was also an important social event for all members.
"My most memorable experience would be meeting a bunch of people from different states and different areas of the convention. Everyone was very nice and I felt at home because everyone was just so accommodating. I felt very comfortable there because everyone's in Key Club and we all share the same passions," Nguyen said.
Being surrounded by numerous different members, Chandra also feels that DCON was an event that allowed people to get inspired. 
"It gives you the opportunity to learn about all these positions that you could run for as a regular member – you don't have to settle for just being a member or a president or a board member at your high school. You could go for these division, state or international positions that will give you so much experience in life and will build so many great qualities in you," Chandra said. 
Similarly, Nguyen also believes DCON allowed her to be able to perform better in her position as LTG.
"My biggest takeaway is that this position requires a lot of passion, and I have to love what I do to put my work in because it's not like something that I get to put to the side. Overall, I know that I need to put all my effort into this and that I'm also not alone. I have a good support team. And there were so many other people [at the convention] who were also there to be LTGs with the same passion for Key Club, which was cool," Nguyen said. 
Although many members noted that they had a primarily positive experience with the convention, Chandra also found it quite demanding in her retired role as LTG. 
"I will not lie, as an LTG, I had so much to do with making sure everything went smoothly. It did become really stressful at times. I can't speak to everyone else's experience but it's a double-edged sword because I would not trade it in for the memories, laughs and the people, but at the same time it was definitely not rainbows and sunshine," Chandra said. 
While stressful at times, Chandra could still experience many "Key Club moments" that made her time at DCON worth the stress. 
"We have this thing in Key Club where when you do a service project or go to an event, you have a Key Club moment. You have a moment where you're super happy and you realize all the work you've put in volunteering, and it just feels surreal," Chandra said. "I had a lot of Key Club moments at DCON."
Leave a Comment
About the Contributor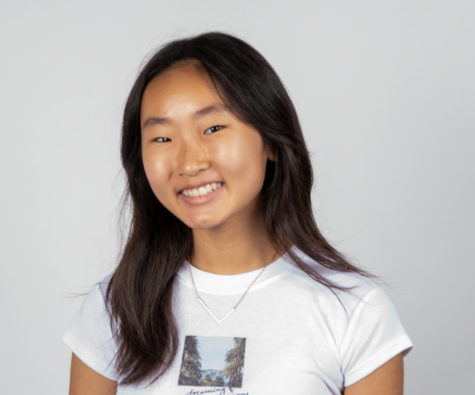 Lauren Choy, Staff Writer
Hi I'm Lauren and I guess I'm a returning writer now, even though I still feel like a new writer. I hope my stories don't bore you too much. :)