The Beach Cities Health Department receives $1.13 million from California State Budget
Its efforts throughout the COVID-19 pandemic over the 2021-22 year resulted in financial struggle
From free COVID-19 tests to mental support for youth, Beach Cities Health District (BCHD) has made many efforts to assist the community during the pandemic. From the State Legislature and Governor Gavin Newsom, BCHD was recognized for its efforts in receiving $1.13 million through the 2021-2022 State Budget. 
Tom Bakaly, Chief Executive Officer (CEO) of BCHD, admits that the pandemic did take a financial toll on the district. However, the new funds from the grant will help BCHD "cover the expenses that [they] lost during the pandemic." Expenses during the pandemic came out to be $2.7 million and there was a total of $3 million in lost revenue. Along with this, BCHD had to quickly pivot its focus to providing specialized support for the community. 
"The pivot was hard and we weren't sure if we were going to be reimbursed, so that was a tough decision; but, it was one that we wanted to move ahead with," Bakaly said. "The other [challenge] was providing meals and care to people that were at risk, namely older adults. So, we wanted to do that very carefully and not put our staff in harm's way."
As one of the first COVID-19 testing sites in LA County, BCHD was able to quickly respond to the health emergency and help the community get the resources they needed. For over a year, the district ran a testing site and conducted 155,684 tests. However, due to the pandemic, facilities that BCHD runs, such as Adventure Plex, had to shut down, leading to "lost revenue".
"I think the community and businesses, in general, have suffered [due to the pandemic], so that affected the district as well," said Monica Suua, Chief Financial Officer of BCHD. "So, that was something that we had to deal with while still providing an increase in our services due to COVID; but, we took on that challenge."
BCHD feels grateful for being recognized for its efforts during the pandemic. For Suua, "[The grant] definitely has validated the district's approach and emergency response that we pivoted to in March of 2020." Similarly, Bakaly feels reassured in BCHD's recognition in the form of extra funds.  
"I think the word I'd use is relieved," Bakaly said. "We went ahead and spent these funds and did these things because we felt like this was what was needed during a pandemic. How could we, as a health district, during the largest pandemic we've had in 100 years not be there for the community?"
In the future, BCHD hopes to use the funds to support its future endeavors, such as with the Youth Wellness Center, a program for young people looking for mental health assistance. 
"We've evolved over the years to meet the health needs of the community," Bakaly said. "We started out as a hospital and now our needs are more focused on community health and preventative health. This funding will allow us to continue to do that and meet those needs in the future. We're seeing that the needs are really around behavioral and mental health, so that's why we're pursuing new programs like the Youth Wellness Center. These funds help us maintain and grow our services where our community wants them."
Leave a Comment
About the Contributor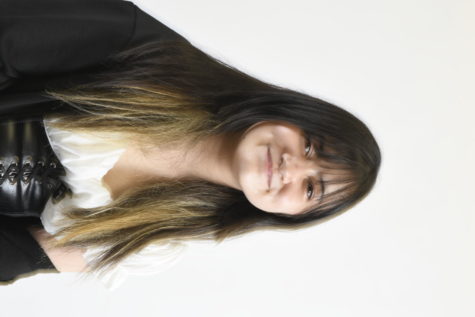 Madison Kurihara, Staff Writer





Hi!! My name is Madison and I'm a freshman here at Redondo Union. I look forward to my time here on the High Tide staff!