Back to their roots
Alumni Tyler Litchman '20 and John Dorn '21 return to RUHS football as Frosh/Soph coaches
Despite the passion most student athletes feel towards their sport, many do not remain involved in this sport after they graduate high school. This, however, is not the case for John Dorn and Tyler Litchman, two RUHS alumni who were recently hired as coaches for the RUHS football program. 
Dorn, who graduated in 2021, began coaching roughly two months ago when he reached out to the football team's new coach, Keith Ellison, to see if he could obtain a position.
"I wanted to get into coaching and I thought maybe it would be the right time for Redondo- and it was. The new head coach, the former defensive coordinator, remembered what I brought to the team as a player and he brought me onto the freshman team," Dorn said.
Similarly, Litchman, who graduated in 2020, volunteered as a varsity Rugby coach for two years and was in contact with his former coach, Coach Ellison, who reached out to see if he wanted to coach. 
After playing cornerback as a RUHS student, Dorn wanted to return to the game to help young athletes achieve success and find the joy in and love of the sport that once captivated him.
"I'm pretty passionate about the game," Dorn said. "Now that I can no longer play, I want to be able to bring that passion and energy to the young players who are going into high school. I remember the real bond and the real feeling that I had as a freshman entering the team, so I want to be able to be there for the next set of freshmen that come in, and I want to be part of a winning team."
Both alumni feel that their success as players was attributed largely to their coaches and the support they received, and in turn seek to reciprocate this aid by now helping younger students achieve their maximum potential. 
"When I was a player, [my coaches] were very attentive to detail," Dorn said. "They had a passion for the game, even some of the coaches that were brand new. I could tell that they were coming in there and bringing everything they had to the team, and this rubbed off onto us as players for the years that I've played there."
Dorn not only respects the help his coaches provided him as an athlete, but additionally recognizes and appreciates the way the other football coaches are currently helping him to grow as a coach.
"Being a coach is just a totally different aspect of the game. Having those [coaches], some of whom were there when I was a player, and already knowing them and then stepping in has been awesome and some of them have been really helpful with learning basic stuff: when we have our coaches meetings, they ask questions that I wouldn't think to ask, and they provide a new perspective for me. They're really impactful," Dorn said.
As both coaches are confident about their new positions and the future of the RUHS football program, they believe that their recent graduation from high school will aid in the overall success of the team.
Litchman finds an "advantage" that he played football for RUHS "only a few years ago" because he is "closer in age with the athletes," allowing him to better understand the players. Dorn similarly believes that being "half the age" of other coaches reaps similar benefits, as the athletes don't feel like they are talking to a "father-like figure." This allows him to develop a closer connection with the students. 
Dorn believes that in addition to the connection he will be able to form with the students, his closeness to his years as a student athlete will allow him to bring back to the team what he once brought as a player. 
"For the four years I was at Redondo, I brought so much energy and so much pride to the name of the school, especially during my junior and senior years. I was at every single basketball game and different sports games so I brought up a lot of school pride and a lot of energy. Bringing that into coaching and into the football program is perfect," Dorn said.
Despite this optimism, however, Dorn does worry that his young age and lack of equal experience as the other coaches might prove to be a challenge for him as a coach. 
"I'm helping to mold the students into the players that they want to be. But they might look at me and not take me as seriously because I am not much older than them. Also, I don't have the same knowledge of the game as some of the more experienced coaches, so finding my role and trying to get as much knowledge as possible is going to be a challenge for me as a younger coach," Dorn said.
But the new coaches, focusing mainly on the high potential of the program, both believe that they can help to make a difference for the team and create successful students and athletes.
"We're taking it day by day," Dorn said. "Everyday we're in the weight room, and everyday we're on the field. We're just trying to get better that day, not think about the day before, not think about the day after. My main goal for what we're doing right now is just to take each day as seriously as possible, and only worry about that."
Dorn additionally notes that nearly all of the current RUHS coaches were alumni at some point, as head coach Coach Ellison is focusing on "bringing these guys who are alumni back" in order to "bring the energy and the school pride" back to RUHS. 
"If you have guys coaching from all over the place," Dorn said, "it's not gonna be special for them. It's a special feeling just to be able to go and coach where you played. I think that that plays a big role in how I go about being a coach."
With the proper training, passion, and dedication, both coaches agree that they can help produce a successful team for the upcoming season.
"We hope to win games this fall," Litchman said. "I am looking forward to being out on the field on Friday nights. It's one of the best feelings, especially when you have a big crowd that comes out and supports you."
Dorn shares this confidence in his team for future games. 
"I'm gonna look forward to being on a winning team. I think I think we're going to do amazing this year, and I have high standards for us," Dorn said. "To be a part of that winning experience with my alma mater is why I'm coming here."
Leave a Comment
About the Contributor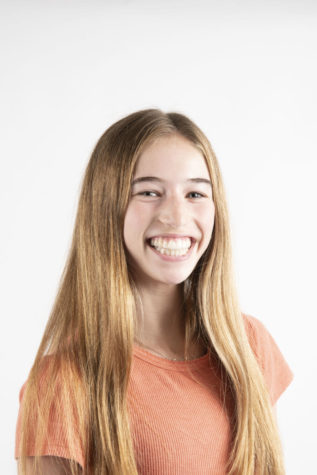 Lauren Greene, Staff Writer
Hi! I'm Lauren Greene, currently a junior at RUHS. When I'm not at school or doing homework, my time is mainly occupied by hours and hours of competitive gymnastics. I also love traveling and doing anything...