Keeping the dream alive
RBPD and its Community Board hosted their third annual MLK celebration "Honoring Reverend Dr. Martin Luther King Jr." at the RUHS auditorium
This Martin Luther King Jr. Day, RUHS hosted the Redondo Beach Police Department's third annual celebration of Martin Luther King Jr., the civil rights activist who peacefully protested to end segregation against African Americans. 
Police officers and the police department's Community Engagement Board members gave speeches about the importance of King and understanding each other. The celebration also included multiple performances, such as dances and singing.
According to board member Tanya Mckenzie, the event's purpose was to help bring people in unison to rejoice in King's legacy and build connections with each other, despite their backgrounds and ultimately to come to mutual understanding. 
"Loving the community that we live in, wanting to build bridges and bring people together for a common purpose was the inspiration [for this event]," Mckenzie said. "Unity, harmony and understanding Redondo Beach has kept this event going for three years." 
Mckenzie and the Redondo Beach Police Department (RBPD) are part of the Community Engagement Board. The board was developed four years ago with the goal of gathering a diverse set of people and understanding their views. This event was developed in an effort to emphasize the importance King's message has today.
"This event is important because it celebrates the diversity of our community," Captain Joe Hoffman, who gave a speech at the event, said. "We created this board to get different perspectives on how to improve trust and transparency in the police department. We hope that organizing events like these will help to bring the community together." 
Musical performances included the Psalms Dance Network, who choreographed a dance symbolizing freedom and glory, and Ashley Channel and Band, who performed a musical prelude. Songs such as "Glory" by John Legend, which feature lyrics about King's struggle and the Civil Rights movement, were played. Mckenzie believes that the speeches and performances were important as they convey King's message of acceptance.
"[Martin Luther King Jr.] has taught me so many things. He brought about unity and his leadership changed the world," Mckenzie said. "I think it's important to remind people of his message because his message of the need for unity is still relevant today. The most important thing is that we are all humans, and we all have a story. Even if your story is different, it's important to recognize the humanity behind each person."
Leave a Comment
About the Contributor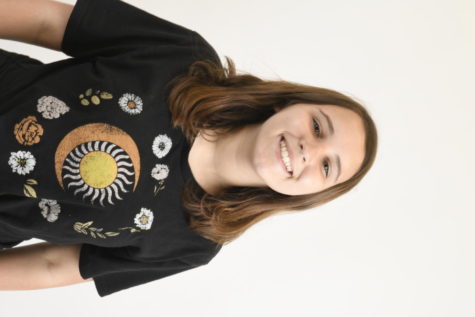 Jade Montoya, Staff Writer





Hello! I'm a staff writer who came to get the facts. But when I'm not doing that, I like to play video games and watch cartoons.