Season of success
Junior Jessica Kaplan marched in the Tournament of Roses Parade as a herald trumpet, and earned a spot in Santa Clara Vanguard, one of the most prestigious drum corps
Her phone buzzes, and junior Jessica Kaplan checks it. A text from one of her friends delivers the news. Kaplan starts jumping up and down screaming; the Rose Parade Honor band had not only accepted her for the 2022 Rose Parade, but selected her as one of the prestigious herald trumpets.
Though famous for its floats, the Rose Parade also contains other entries, including bands. The Tournament of Roses Honor Band and Herald Trumpets, based out of Pasadena City College, holds a 90-year long association with the Rose Parade and draws from, according to the Pasadena City College Bands website, "exceptional high school musicians auditioned from throughout Southern California." Of the more than 200 spots and many students who auditioned, the nine best trumpet auditions play the herald trumpets, who instead of marching with the rest of the band, precede and herald the Rose Parade Queen and Court. 
"I didn't actually know that it was a thing that they did. I just kind of thought I was auditioning on trumpet to be in the band," Kaplan said. "I thought my audition went pretty well and I went out feeling pretty confident about what I did, but I didn't really think about getting into a herald."
Kaplan received a lot of encouragement from her trumpet teacher, Samuel Perez III. Perez has taught primarily brass instruments for four years, and began teaching Kaplan in April 2020. He marched in the Rose Parade in 2018 and introduced it to Kaplan in the first place. 
"I really enjoyed not only being in the parade but meeting a lot of other musicians from other parts of the country because it's a world-wide event," said Perez. "You have kids from Japan, Colombia, Ecuador and Europe so it's really neat to get a sense of all these musicians from all these different places coming together to make music."
Kaplan's personal victories do not end at the Rose Parade; after playing with Pacific Crest Drum and Bugle Corps during the summer of 2021, she auditioned for Santa Clara Vanguard (SCV), among the top DCI drum corps in the country. DCI, or Drum Corps International, a competitive league for drum corps of members 14 to 22 years in age, has dozens of member drum and bugle corps. SCV alone finalled every year since the beginning of DCI in 1972. 
Perez attributes Kaplan's success to her skill and work ethic.
"She's a very hard-working student first and foremost. She had a lot of potential and she already had a very nice sound already to begin with. It was more of just refining things and teaching her to make music beyond what they teach at school by allowing herself to be creative and artistic in her own way," said Perez. "I think the sky's the limit for her, I really do."
Leave a Comment
About the Contributor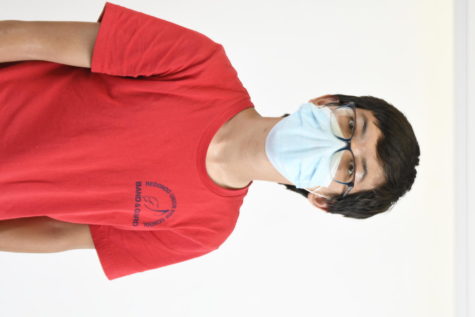 Micah McFadden, Staff Writer





I am in my freshman year, and this ismy first year in the High Tide. I enjoy writing, creating music, and designing games.