Season's readings
Two holiday book suggestions to read over winter break
It's hard not to say that this year has felt exhaustingly long. From the start of the pandemic till now, I've felt as though we've been running a marathon: our peripherals are overcome as the crowd fills into the stands, the cheering on the sideline swells, the marching band plays, and yet… that distinguishable red ribbon is sent further from sight. Somehow, it's the same distance it's been several miles ago. A disorienting experience, to say the least. 
To combat this sense of fatigue, we can turn to media. While some of us have been keeping ourselves occupied with the trickling in of television renewals, a promising sign of loosening restrictions allowing shows to resume filming and complete a full season, others know that streaming services aren't always accessible while traveling. Here are some books I've read this holiday season that fully capture that wonderful spirit some may be missing.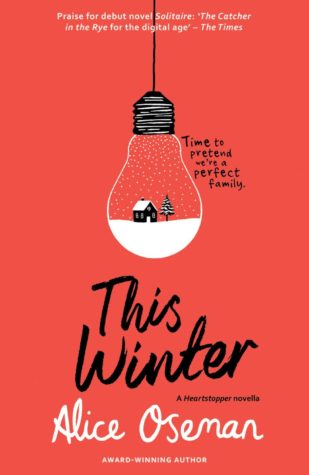 THIS WINTER – ALICE OSEMAN
This book is a sequel to the Heartstopper series, which although I haven't read, has welcomed many positive reviews online, especially on TikTok. Those familiar with the series will get to see the perspectives of not just Charlie Spring, the sensitive, overthinking protagonist of the main series, but his two siblings – Tori and Oliver – as they wander through the maze of awkwardness that comes with meeting relatives on Christmas Day. Bear in mind that talk of eating disorders is prevalent throughout, as well as disparities between generations on the topic of mental illness. More lighthearted subject matter makes for the majority of the book though, with learnt understanding, fluffy romance, and sibling gratitude as core to the novel. It's a very cute read, albeit a very short one (86 pages, discounting the front and back matter). I would highly recommend it for plane rides or long road trips to a vacation destination hopefully not riddled with close-minded relatives.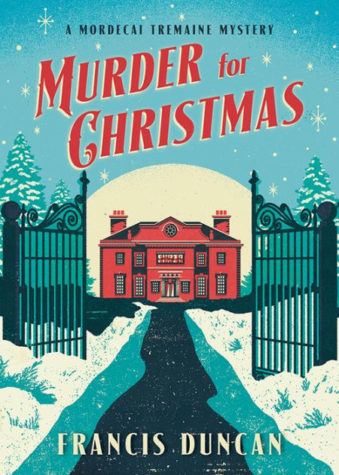 MURDER FOR CHRISTMAS – FRANCIS DUNCAN
A refurbishing of the classic written in 1949, this story follows Mordecai Tremaine, an amateur detective invited to a Christmas party at the lavishly decorated country mansion owned by Benedict Grame, a man infamous for these celebrations. After meeting a large number of guests, one of them is found dead by the end of the night, Mordecai is suddenly tasked to solve the case. The wider consensus from critics is that Murder for Christmas likens itself strongly to Agatha Christie, which I can picture through the novel's archaic prose and growing crescendo for suspense. Many elements feel pulled exactly from a period piece, from the orderly servants to the extravagant attire. In terms of a Christmas feel, there's comparatively less of it in a direct sense, although glimpses of fireplaces, traditional food and chilly atmosphere provide a similar ambience throughout. It fits the classic murder mystery template very well, keeping readers on their toes and guessing constantly. The longer page length (352) makes it a great fit for biding time on tired Tuesdays at home with a blanket and a cup of hot chocolate.
Leave a Comment