Kid A Mnesia review
Radiohead released "Kid A Mnesia," its first album in four years.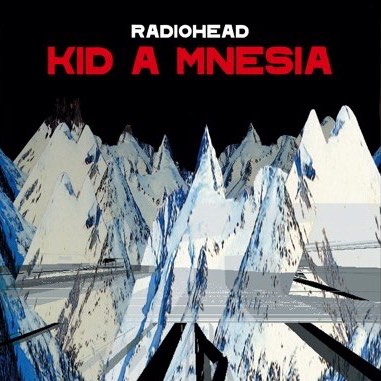 Radiohead's first released album since 2017, "Kid A Mnesia" was highly anticipated by fans. Since their last album in 2017, Radiohead has worked on other projects, going on tour and releasing new music every so often. Released on Nov. 5, "Kid A Mnesia" is one of the best Radiohead albums, with it including unreleased tracks like "If You Say the Word" and "Follow me Around."
"Kid A Mnesia" contains the albums "Kid A" from 2000 and "Amnesiac" from 2001 while including a third disc "Kid Amnesiac" giving us unreleased material from the "Kid A" and "Amnesiac" albums. "Kid A" and "Amnesiac" were recorded simultaneously by producer and lead vocalist, Nigel Godrich in studios in Paris, Copenhagen, Gloucester and Oxford. Godrich was one of the founding members of Radiohead and has produced all their studio albums since "OK Computer" in 1997.
Radiohead has been described as art rock, alternative rock and electronica. For non-Radiohead fans or for anyone who hasn't listened to them, the album will definitely catch you off guard with all different kinds of emotions and rhythms from the songs. 
The first 11 tracks from "Kid A" were as good as they always were. Songs like "Morning Bell" makes people–like myself–forget who I am and just live in the song. It had great riffs, lots of solely instrumental tracks and the use of electric strings creates a great contrast with the electric strings producing less volume and a lighter sound allowing for the vocals to flourish. 
It's pretty easy to tell that discs two and three, "Kid A" and Amnesiac," were recorded at the same time. Many of the songs feature the same instruments and vocals, which, throughout the whole album are long, drawn out and full of raw emotion. Although these lines are far between allowing the instrumentals to take the full attention which is great since they are so intricately crafted. The album covers many themes such as depression and memory loss (amnesia).
It's obvious how lost Thom Yorke, the main vocalist and songwriter of the band, is. While Yorke is lost and the album seems uninspired, it could at least function as a chill study album.
I would rate this album an 8/10. I think that this is the 3rd best album in Radiohead discography just behind "OK Computer" and "In Rainbows." The merging of "Kid A" and "Amnesiac" are perfect since they were recorded at the same time. "Kid A" and "Amnesiac" are both successful albums on their own and the two together show how great Radiohead's electronic mastery is.
Leave a Comment
About the Contributor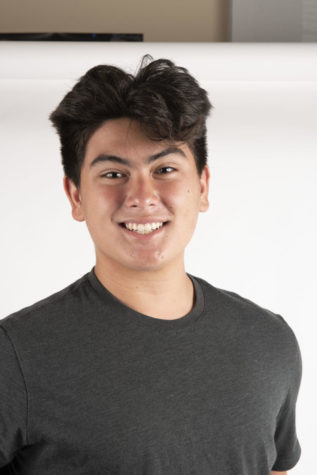 Strachan Ambrosi, Staff Writer
My name's Strachan, and I am a junior at Redondo Union. I enjoy both watching and playing sports. This is my first year doing journalism and I can't wait to see how it goes.