Feeling good
With a preseason record of 3-2-1, boys varsity soccer looks dominant, dynamic and driven
Redondo Union erected a stellar performance, winning the game 15-0. On Dec. 16, Redondo and Hawthorne high played at RUHS for the last pre-season game of the season.
"I really wanted a good performance for the last game of the pre-season," said junior winger Peyton Bobbit.
A good performance they did have, as they had the biggest game for them in the whole preseason.
"We wanted to play the whole game full of energy, our effort wouldn't stop even if we were winning," said Bobbit
The Seahawks scored in a diversity of ways. There was a goal from a header, a volley, a few nicely placed passes that lead to goals, and a goal from the opposition that went inside their own net. 
"Scoring in multiple ways shows that we are dangerous from all around the field and that the opposition shouldn't focus on defending in one area of the game," said Bobbit
Not minding the goals that were scored during the game, the defense on that day kept a clean sheet (No goals scored on during the game).
"The defense was stellar today hopefully we can continue to get clean sheets in the regular season," said Bobbit.
Improvement is hard when you score 15 goals and a clean sheet.
"Even after the win, there are still a few small things that we need to improve on to mast our craft," said Bobbit.
JV plays directly after varsity so the varsity game before will set an early prescient on 
how the game JV game will end up becoming.
"The big win the varsity got over Hawthorn really inspired us to win our game against Hawthorn ourselves," said junior varsity center back Kai Ortadeveci.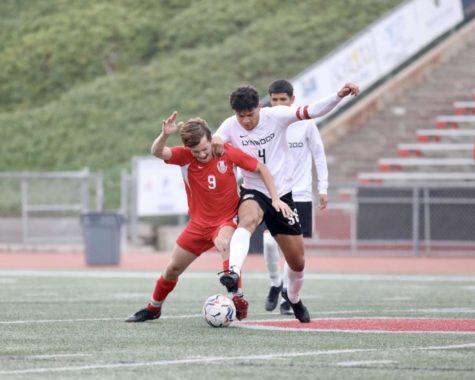 The motivation worked as JV won their own game 8-0 against Hawthorn High. Also keeping a clean sheet in their game.
The rain was a factor in both games and that the natural phenomena will make movement in general harder for the players.
"The rain shouldn't affect us, it's just something we have to deal with. The rain doesn't affect us and that really showed in our effort and passion in this game," Bobbit said.
This rainy game ends our preseason with a record of three-two-one (three wins, two losses, and one draw).
"The winning record should show the rest of the schools that we are a threat and that we shouldn't be messed with," said Bobbit.
Leave a Comment
About the Contributor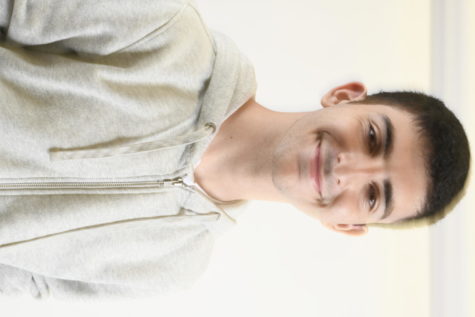 Michael Aprahamian, Staff Writer
Hi my name is Michael Aprahamian, and I am a staff writer of High Tide. I like playing sports like basketball and play games like chess. I am very excited to write for the High Tide!