Skate away
Students who skateboard discuss the construction of new skate parks in Redondo Beach
The sound of wheels quickly moving across the concrete floor filled the air as excited skaters gather around the board to look at the concept ideas for what would soon be built where they stood: a skatepark. In the near future, Redondo Beach will be getting two new skateparks, one at the pier and one at Perry Park. Skaters of all ages from the community can already be found at Perry Park skating with their friends, but the addition of a dedicated skatepark will certainly benefit their experience. 
Dave Bernier, with 32 years of skating experience, initially pitched the idea to the mayor five years ago. Bernier also got Spohn Ranch Skateparks, a skatepark construction company, onboard, as well. 
"We've got some general concept ideas, but we want to hear from the public and all of the kids on what they really would like to see here, on the pier, and potentially a third party in the years to come," Dave said. "So it's really a blank canvas."
In order to gather community input, a small stand was set up at the park on Oct. 16 where skaters could vote on what structures they'd like to see built. Representatives from skate companies Girl and E.T. Surf were also present to solicit opinions from attendees. 
Even though a skating area will be an exciting new addition to the park, skaters are advised to maintain harmony with the other spaces there. 
"This is a mixed-use park," Bernier said. "Skateboarding is going to be a piece of it, but that doesn't mean skateboarding is any more important than someone walking by or people playing basketball."
To Bernier, this project not only gives skateboarders a new place to hang out and practice, but it also serves as a way to "empower kids to take up the cause of working on things that are important to them." 
"I think so many people have done such a great job to help the general public see that we're just not something that needs to be apologized for or hidden," Bernier said. "It should be something that should be serviced by communities. Skateboarding is just as important as basketball courts and tennis courts, and it's a sport and a lifestyle that's not going anywhere."
Bernier hopes his project will provide skaters with more than just a place to practice. 
"It just creates community," Bernier said. "Most Sundays, I go to the Harbor City Skatepark and just know that I'm going to see friends there, and it's just a comforting, great thing to feel."
Other skaters in the community, like juniors Dillan Porto and Alejandro Mena, feel grateful for this project. According to Porto, a skater with eight years of experience under his belt, Perry Park as it is doesn't provide as much excitement for skaters as they would like.
"Sometimes it can get a little crowded when a lot of people go, but people don't really go there as much as they used to," Porto said. "It's more so just how boring it gets after a while. Instead of people being chased out of places by cops and whatnot, they have an actual place that they can go to and legally skate."
Additionally, the more public places that cities designate specifically for skating, the less likely skaters are to skate on private property. Respecting skaters as athletes who need open space to practice legitimizes and supports them, which is what the skate park aims to do.
"[Skating] helps me to stress out less, and it's a safe way to have fun," Mena said.
Leave a Comment
About the Contributor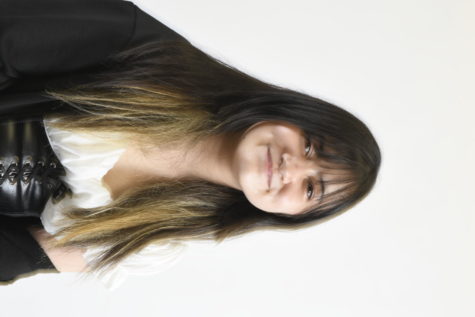 Madison Kurihara, Staff Writer





Hi!! My name is Madison and I'm a freshman here at Redondo Union. I look forward to my time here on the High Tide staff!