On the march to finals
Marching band won first place in Division 4A and second overall in its first competition this year.
After three months of learning the music and two months of learning the moves, marching band had its first competition on Oct. 23 to qualify for finals in their division. They got 1st place in division 4A and 2nd place in the competition overall.
They still have many more competitions to participate in before finals. If they place in the top three at open class finals at the end of their season, they will receive money from California State Band Championships (CSBC).
"It's exhausting, but being a part of the process and being with friends makes it all worth it. At the end of the day, it's all about making a piece of art for others to enjoy," sophomore Bella Sardana said.
Marching band practices every morning from 6:55 a.m. during zero period, and for three hours after school at least twice a week. Sometimes they also have more practices and they also during football season perform at the football games.
At their competition every team must put on their best show to make sure that they win, since "[no one] actually knows much about the other schools because you can't see their field show ahead of time. People try to keep it more on the down low," senior Elisa Switzer said.
When talking to Sardana about this she explained how it is not really stressful for her not to know because either way the band would do the best they can.
Marching band almost won the entire competition, missing first place by 0.1 points, which is "not a lot,"  according to Sardana.
Last year "[Marching Band had] one performance at the very end of the year that was kind of just like, for the parents and our friends, but not in front of a big crowd or anything," Switzer said.
This competition was their first one going towards getting to finals in over a year. This made it a very important competition for many.
"I really am looking forward to working even harder as the season continues," Sardana said.
Correction (11/26/21): An earlier version of this article stated that zero period started at 6:30 a.m., not 6:55 a.m. It was also corrected to omit a part that earlier mentioned a monetary award, due to irrelevance to the Oct. 23 competition.
Leave a Comment
About the Contributor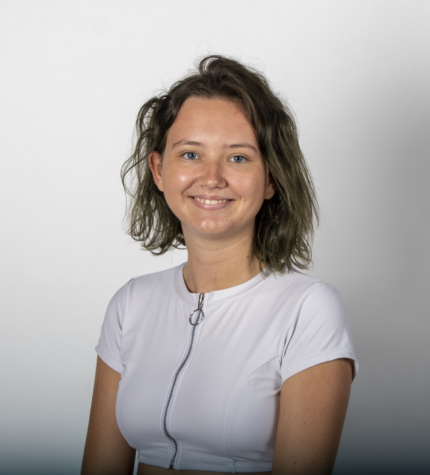 Sascha Perdue, Photographer
This is my second year in journalism as a photographer. I am a junior and outside of school enjoy going to the beach and reading.