Ethnicity in education
Assembly Bill 101 makes ethnic studies a graduation requirement for high school students, starting with the class of 2030
On Oct. 8, 2021, California Governor Gavin Newsom signed Assembly Bill 101, making Ethnic Studies a graduation requirement for the graduating class of 2030 and beyond.  The bill also requires all public high schools in California to offer at least one semester-long course of ethnic studies by the 2025-2026 school year.
A curriculum adoption committee for RBUSD will be formed next year to determine what will and won't be adopted by the district. There are not many details about how the new bill will affect RUHS nor the process of implementing the curriculum.
RBUSD has a Race and Equity Committee (REC), which was created in 2020 because former and current RUHS students said the climate on RBUSD campuses, specifically RUHS, wasn't as inclusive as administrators thought. RUHS Vice Principal, Marvin Brown, is the co-leader of the REC.
"I think that there's going to be a greater level of sensitivity and understanding towards different cultures [due to ethnic studies]," Brown said. "It's going to make us more well-rounded and we're going to have a greater sense of education, understanding of human beings, our culture, and our nation than we've had in the past."
Sarah Robinson, Spanish teacher and Department Chair of World Languages and Cultures at RUHS, believes ethnic studies will affect schools and students in an overall positive way.
"If students are never really exposed to systems of oppression, systems of colonization and their impacts now, they won't know how to change them. When they're learning about them, they can see how they're developed and that will help them learn and realize how to change them in the future," Robinson said.
Robinson is a member of the California Teachers Association and is the chair of the Civil Rights in Education Committee within that organization. This committee advocates for and works with legislators on bills related to civil rights, as well as helped create the model curriculum for ethnic studies in high schools.
"I think making it a requirement is the most important part because it shows the value that our state places on diversity and equity in education," Robinson said. "The things that you require are the things that are important."
On the REC are four students, including junior Sam Miller, who said she is "overjoyed" that the first steps are being taken to implement ethnic studies statewide.
"I think implementing ethnic studies is great. I think it's necessary, and it's going to allow people to see other perspectives that they haven't been exposed to before," Miller said.
Miller further specifies why she thinks the course is necessary and the relevance of it, especially now.
"Minorities not being able to learn about their history and culture makes them feel alienated and alone and like they are other and different," Miller said. "Within the last year, I think a lot of us have realized that it's time for change in our school systems, in the way that students are taught, and in what we are learning."
Senior Kenny Thomas also feels strongly supportive of the future course and is critical of the current history and social studies curricula.
"[The current US history and social studies curricula] don't tell the full story at all," Thomas said. "We need to learn that there are more people that were in the civil rights movement, other than Martin Luther King and Rosa Parks."
Thomas supports the mandating of the course, touching on the reality of high school students' course selections.
"If it was an elective, you know people just wouldn't want to take the class," he said.
The current 900-page model curriculum for high schools was initially approved on March 18, 2021 by the California State Board of Education (SBoE) with a unanimous 11-0 vote. It has become the first statewide ethnic studies curriculum for high schools in the US.
The curriculum received over 100,000 public comments and took three years to get passed by the SBoE.
There are 33 lesson plans that schools can choose from. Using the curriculum is not mandatory, so schools are able to choose from its lesson plans or use it as a guide to design their own.  
Newsom had vetoed an earlier version "to ensure that the draft ethnic studies model curriculum achieves balance, fairness, and is inclusive of all communities," according to a letter written by him on Sep. 30, 2021.
Students such as Miller appreciate the new course and feel that it is a step in the right direction to ensure that the future will be well-educated and considerate of other people, their history and how their history affects current day lives.
"I believe that exposure is the best way to influence tolerance," Miller said.
Leave a Comment
About the Contributor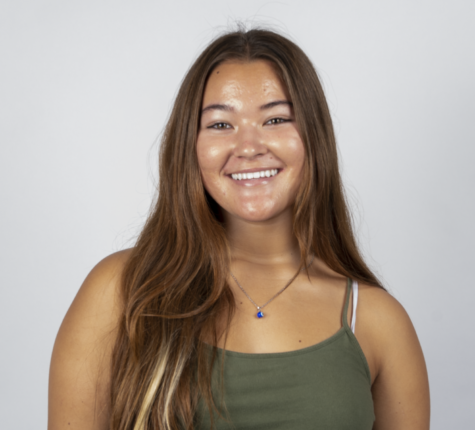 Rena Felde, Online Editor
This is my second year on staff and first year as an online editor. I love meeting new people, hiking, all types of music, and lists that use the oxford comma.