Bus barriers
Beach Cities Transport offers free bus rides, but capacity limits pose an issue
As the pandemic seems to go longer and longer, one thing is constant: free bus rides. From the start of the COVID-19 pandemic, public bus rides from Beach Cities Transit (BCT) have been complimentary. The change has only started to impact RUHS students since the return of in-person learning. 
"To be honest, I didn't even know that the bus rides were free till school started again," junior Enzo Araujo said.
BCT is still trying to maintain and follow the COVID-19 guidelines, such as no standing riders, and a mask mandate. 
"We've been fortunate that most of our riders have been good transit riders and follow our guidelines, to wear face masks when they are on the busses," said Joyce Rooney, Transit operations and transportation facilities manager for Redondo Beach.
Space was not a problem in the buses for most of the pandemic. As schools and jobs are coming back into the real world, it has begun to become a problem. 
"In the past, we used to have passengers crowded very close together. We can't do that right now because we have to maintain some social distancing," said Rooney.
The students are facing a challenge themselves with the buses. Capacity limits caused by the pandemic have often made the wait time for the buses longer.
"Sometimes, if I don't get into the line early after school, I wait 30 minutes to get inside of the bus," said junior Richie Wong.
A solution to the problem is getting more buses, however, this raises another problem in and of itself a limited amount of bus drivers are available. BCT has not yet arrived at that problem, but, according to Rooney, BCT is getting closer to that being an issue.
"It's pretty tight because we have to have some of these extra buses out that we wouldn't normally have to do during the school runs," said Rooney.
However, the riders don't see the effects of these extra buses in their wallets because BCT has been receiving COVID-19 subsidies, which are when the government gives money to companies to help keep them running. This has allowed BCT to offer free bus rides over the last year and a half.
"We've been fortunate in that we have been getting federal COVID-19 relief subsidies as a transportation agency. We received funding from the CARES Act, which was recently approved this past year," Rooney.
The CARES Act is a COVID-19 relief act that serves many purposes, such as supporting small businesses, providing unemployment assistance and giving subsidies to transit agencies. s. But, because the free trips are being funded for by government subsidies for COVID-19, there must be an end to the fareless rides. BCT will eventually have to begin charging for rides again..
"We will continue it through the end of the school year through probably June 2022. It's kind of focused on what's happening with a pandemic," Rooney.
Though the free rides lighten the load for low-income families, families from all income levels enjoy them.
"Even though I don't feel the effects of the free bus rides, I know my family is enjoying not having to pay for the rides every month," said Wong.
Leave a Comment
About the Contributor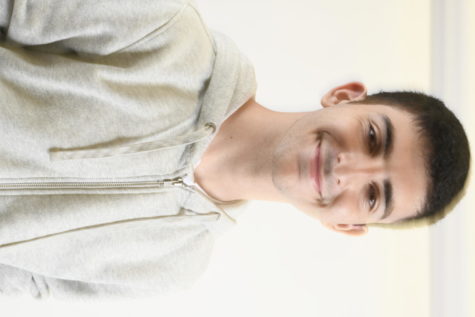 Michael Aprahamian, Staff Writer
Hi my name is Michael Aprahamian, and I am a staff writer of High Tide. I like playing sports like basketball and play games like chess. I am very excited to write for the High Tide!