An una-polo-getic win
Boys Water Polo wins against Culver City due to successful shooting and communication
Boys Water Polo won 15-4 against Culver City on Tuesday, Oct. 12.  Captain Riley Pierce says as a team, they could have been more successful shooting and communicating. But overall, it was "a pretty easy win for the team." 
"I felt like Culver City wasn't as experienced and the game went by pretty smoothly. We were able to give our bench players some time to play," Pierce said. "I think there were a couple of shots that we could have made; we were either shooting too high over the cage or just not hitting all our shots, which is bound to happen."
Freshman Declan Goldstein believes that the team's mindset accounts for their win.
"We have to go into our games with the mindset that we're going to win. If we go into the game thinking we're going to get our butts whooped, we're not going to win," Goldstein said. "But if we go into a game saying, 'Hey listen, they might be better than us, but we need to play as hard as we can and focus on our game,' then we will have a higher chance of winning."
Despite RUHS' win against Culver City being an "easy win," Captain Scott Fujiwara says there is always room to improve. 
"We could have done a better job of setting up a shot for one person to shoot the ball. Better communication would have helped us plan our shots a little more," Fujiwara said.
According to Pierce, these improvements were part of their plan to get ready for their match-up against Palos Verdes on Thursday, Oct. 14, a "tough opponent". The boys lost against Palos Verdes 13-9. 
"The game started off strong and went back and forth for about the first 2 quarters, but we fell apart during the 3rd quarter," Goldstein said.
RUHS has another chance to score against Peninsula at the upcoming home game on Oct. 30.
"Everyone on this team has been putting in a bunch of hard work to get better and improve every day," Pierce said. "We always want to strive on working to improve on our from the previous days we always want to keep on looking forward."
Leave a Comment
About the Contributor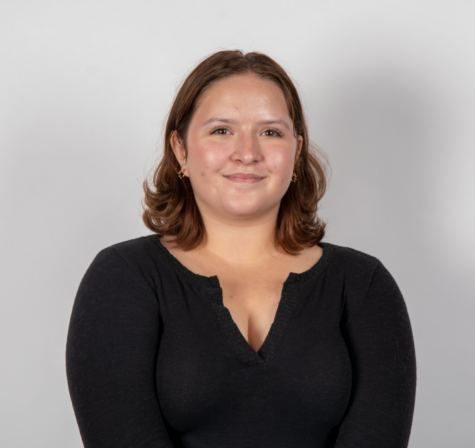 Zoe Rossi, Copy Editor
Hey y'all! I am Zoe Rossi! This is my second year on the High Tide staff, and I am one of the copy editors! I am also one of the Captains of the Varsity cheer team. I read a lot of books, so if you see...