The cozy little restaurant you drive past everyday
Driving down PCH you might have passed by Siam I Am, a quaint family-owned Thai restaurant, more times than you probably remember, but have possibly made one big mistake: not walking in and ordering food.

    Between the specials handwritten in sloping Expo markers and the register shadowed by the families' hanging, filled-out calendar, this restaurant offers a cozy, warm atmosphere that is hard to find elsewhere. As I sit there eating with Thai music playing on loop in the background, more people than I could count with my own two hands were walking in to pick up their take-out orders, and with each bite I took, it came as less and less of a surprise.

    We first try the vegetarian pot stickers that have a crispy outside and come with ซอสบ๊วย (san-boy), which translates to "plum sauce." Its sweet-smelling aroma permeates the air until we finish eating and the waitress, with a big smile on her face, hands us the rest of the food we ordered.

    The pad see you, rice noodles cooked in a sweet onion sauce and lightened by steamed broccoli, was steaming hot and fragrant enough to have our neighbors turn to ask us what we ordered. The Kang Ped, a red curry cooked with various vegetables, bamboo shoots and served with coconut rice, is something I unashamedly reach for more than once.

    The fluffy, coconut rice smelled like an actual coconut as the waitress was bringing it over — that eaten with the piquant curry is out of this world.

    Another reason to take the time to go and dine at Siam I Am instead of opting for take out was the Thai iced tea. They don't offer their beverages on their take-out menu, not only making you feel like the chosen one for dining at the restaurant, but also granting you the opportunity to try their glorious tea. Especially paired with the food, there is no better choice to make in life than to order the tea with the food at Siam I Am. 

    Siam I Am also, alongside the plum sauce, offers a Nam chim chaeo sauce, a spicier chili sauce, and Tai pla sauce, made of fish and various spices from Southeast Asia. They added some much needed flavor to the pot stickers, but the plum sauce was the sauce that went best with everything we ordered.

    It would have been nice to have more room while eating, and if you are going out to dinner with more than three people, this type of restaurant is not a great choice. The restaurant is also on one of the busiest and loudest streets, if not the busiest street, in the South Bay. But, if you don't mind some hand-made menus and are willing to sacrifice some arm room for the authentic Thai food, there are very few restaurants that can replicate the wonderful service and inviting ambience they have created — it's truly one of a kind. 

   

   
Leave a Comment
About the Contributor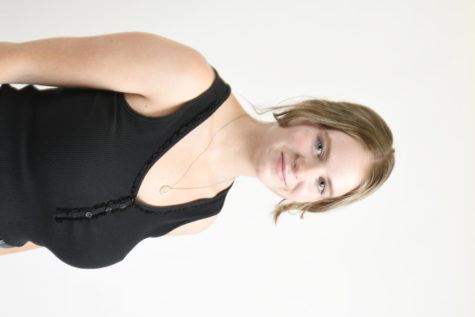 Meghan Jacob, Editor-in-Chief





Great girl who loves the High Tide and is very humble.