Spooky stories
Read the reviews of two horror books in light of the upcoming Halloween season.
The beginning of fall has brought us pumpkin spice lattes, gloomy weather and colorful landscapes, but with Halloween just around the corner, it's time to get into the spooky spirit. This means attending Knott's Scary Farm, planning out Halloween costumes and indulging in some thrilling novels while munching on a bunch of candy—and just in case you need some book recommendations to get into the Halloween spirit, you've come to the right place.
Over the past few weeks, I've searched many bookstores and talked to my bookworm friends about novel recommendations, specifically horror ones. 
The first novel that I read was "Ten" by Gretchen McNeil, and boy did this book keep me on my toes. Every time I wanted to stop reading and start focusing on some homework, I just kept turning the page to see what would happen next.
The story follows a group of 10 teenagers who are invited to an exclusive house party on Henry Island. Sounds boring? Well maybe, until the teenagers at the party play a homemade video on the TV, which counts down from 10 to one, slashing out each number and ending with the message, "Vengeance is mine."
I must say, this novel is definitely meant for more mature audiences as it includes alcohol, murder and other sensitive topics that some might not be fully comfortable reading. However, for those who feel ready to tackle a story like this, get ready to keep turning the pages and unravel a creepy, mysterious and thrilling novel that is sure to get you in the Halloween spirit. But in case you don't want to scare yourself too much, you might want to read it with a few lights turned on—trust me on that.
The second book I read is titled "Clown in a Cornfield," by Adam Cesare, which is actually his debut novel in the Young Adult category. For a debut, this book is outstanding—it follows the protagonist Quinn Maybrook in Kettle Springs, a town that is divided into two parts: an old side with tradition and peace, and a new side where children want to wreak havoc. However, things turn deadly when the Baypen Mascot, a creepy clown, decides that killing the children who want to change Kettle Springs is the only solution to bringing the city back to its old self.
While I did prefer the novel "Ten" by Gretchen McNeil, Cesare's horror novel did not disappoint. It's creepy synopsis and the development of the story kept me turning the page. With the addition of murder and other thrilling events, this novel did a fantastic job at preparing me for this year's Halloween.
There is no better way to get excited for Halloween than by reading some creepy novels. If you don't know where to start, just pick up "Ten" or "Clown in a Cornfield" at a local bookstore or library; these novels are exceptional and definitely prepare their audiences for a fright-filled Halloween.
Leave a Comment
About the Contributor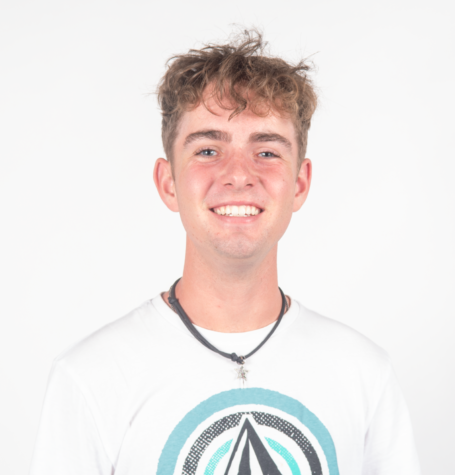 Troy Nevil, Online Editor
Hey guys! I'm just your local high school senior procrastinating college apps and going through senioritis. In my free time, I love to sleep, eat all food in existence, drive around with friends (and waste...