Rejoice for fall and the pumpkin spice latte
Franchise favorites from around the South Bay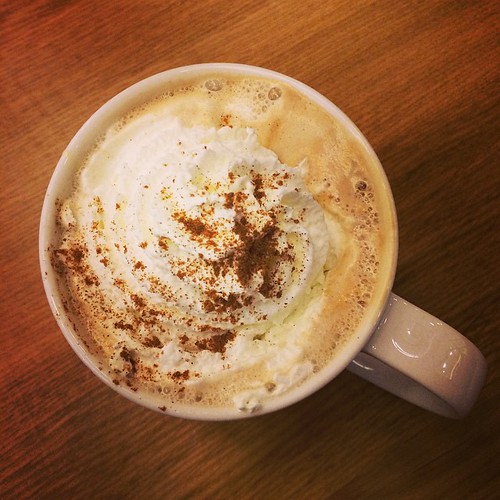 Let's face it, coffee can be a bit pricey and you want to know where to get the best pumpkin spice latte for your buck. Don't worry, I've got you covered. Among Starbucks, Pete's Coffee, and Coffee Bean and Tea Leaf, I've professionally psychoanalyzed which coffee is a winner and which one doesn't make the pumpkin patch proud.
Starbucks (3/5 stars): At Starbucks, I've gotten the iced matcha latte with oat milk so many times they could probably name the drink after me. So as a Starbucks connoisseur, I was expecting big things from their pumpkin spice latte. When I ordered it, there was no one inside the shop, so they whipped it up and served it to me on their cold granite countertop. I held its crisp, cold condensation against my hands and watched as the whipped cream slowly melted in with the light brown pumpkin-y concoction. Upon the first sip, I was impressed by the simplicity of the drink. There was nothing that stood out, flavor-wise, besides the temperature juxtaposition between the whipped cream hitting my upper lip and the brisk caffeinated pumpkin beverage hitting my tongue. All-in-all the drink served its purpose as a pumpkin spice latte, and I recommend it if you want something sweet in a rush but do not recommend it if you are watching the leaves turn and need a flavorful companion. 
Peet's Coffee (4/5 stars): This. This was something totally new for me. Peet's Coffee wasn't a place I typically went for anything. Ever. But duty called for me to put out a review, so here I was ordering a pumpkin spice latte. After waiting in a slightly tense line filled with people who didn't want anything to do with anyone, I finally got my fall drink and prepared my taste buds. I have to admit, it wasn't bad. It tasted as if they made the latte FRESH from the pumpkin and a happy cow's udder. The prices are extremely reasonable with only a 5 dollar price tag, which makes the drink THAT much more delicious and full of flavor.  If you have the time and energy to put on a coat and get a pumpkin spice latte early in the cold autumn morning, then this is a great choice. By the way, it's worth the line you have to stand in because, yes, it was that good.
Coffee Bean and Tea Leaf (4.8/5): I tried something a little different for Coffee Bean and Tea Leaf. Instead of going inside the restaurant and enjoying the experience within the sanctuary of a barista, I took the route of ordering through a drive-thru. "Elaborate a little bit more as to why you went through a drive-thru" I hear my editor ask. Well, it's because I did not feel like talking to someone inside and standing up at the same time. Very uninteresting. There were only a few soccer-mom-mobiles blocking the drive-thru, so I was able to get my latte quickly; I'm very busy. The guy at the window gave it to me on a plate, and I drove off into the sunset with my latte. The pricing of the repeatedly said pumpkin spice latte is as reasonable as its competitors, and the quality is even better. The milk was rich and sweet; the pumpkin flavor danced frantically throughout different places of my tongue without being overwhelming. The coffee bean taste was so prominent in the coffee that I felt like I was ingesting raw, fresh caffeine. I loved it so much, so, so, so much.  The experience with this latte compared to the other shops is much different. With this latte, you get an experience. Upon first taste, you're suddenly transported to a place of calm and happiness with undertones of your own utopia. For me, I felt so serene drinking this fancy latte I was thinking about reading a book! I didn't, but I could've! Overall, it is number one on my list for pumpkin spice lattes. 
Leave a Comment
About the Contributor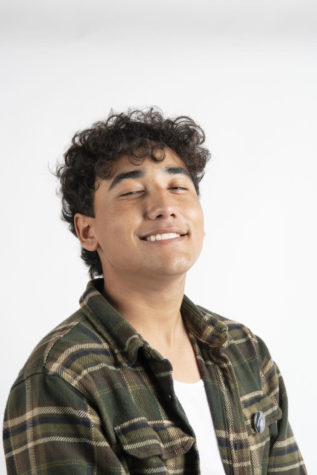 Alezar Forbes, Podcast Host
"They say good things come to those who wait, so imma be at least an hour late."