Ready to rock
The Seaside Lagoon held this year's Rocktoberfest on October 15, 16 and 17, where bands played rock music from the 70s and 80s
Burgers, family, music. On Oct. 15, 16 and 17, Seaside Lagoon held Rocktoberfest, an 70s and 80s-themed music festival for all ages. Upon entering, guests are immediately welcomed with the sound of pounding bass from the powerful speakers and excited cheers of the crowd. Surrounded by 80s music, great food and a beautiful beachside view, Rocktoberfest literally rocks. 
The audience was primarily made up of middle-aged adults, who said they were there to hear the music of their youth and reminisce about the "good old days."  
"When I first heard about the festival, I just knew I had to come," one attendee said. "This is practically my childhood."
Despite the majority of the attendees being Gen X-ers, there were tweens and teens present in attendance as well. Students from the South Torrance High School football team were volunteering at the festival to gain community service hours. Some were picking up trash and others were working the concession stands. The president of the South High Boosters Club, Mario Palomarez, said that the team has volunteered at events like this in the past to give back to the community.
"We came two years ago and volunteered at the Ragin Cajun festival. The kids really enjoy doing this. I think it's a great and easy way to give back to the community," Palomarez said.
Also among the younger audience was freshman Arianna Suarkeo, who went to the festival with her friends. 
"I wanted to get out of my house and enjoy some music with my friends. I saw the flyer at Wanna Chill and decided that this would be a perfect opportunity to do something different," Suarkeo said.
At the Seaside Lagoon in Redondo Beach, attendees can enjoy watching the musicians jam out on stage while feeling the ocean breeze. Though there was alcohol offered, that didn't keep Suarkeo from attending.  
"One of my favorite things about the festival was that people weren't getting completely drunk," Suarkeo said. "I also really liked that it was 70s and 80s themed. I really love that type of music and can't go to a lot of other festivals that play it. It was pretty mellow, but still super fun and energetic."
Due to its familiar location, Rocktoberfest is a "really fun event, especially for people who enjoy being out," according to a festival worker.
"It's not like how I thought a festival would be, but still really nice," Suarkeo said.
Various workers at the festival said that Rocktoberfest is a great option for anyone who loves 70s and 80s rock and wants to enjoy an "awesome outdoor festival."
"The festival surprised me. I just went to do something different, but I had a lot more fun than I originally expected," Suarkeo said. "I really think that anyone can go and have an amazing time and I would definitely recommend going to it [in future years]."
Leave a Comment
About the Contributor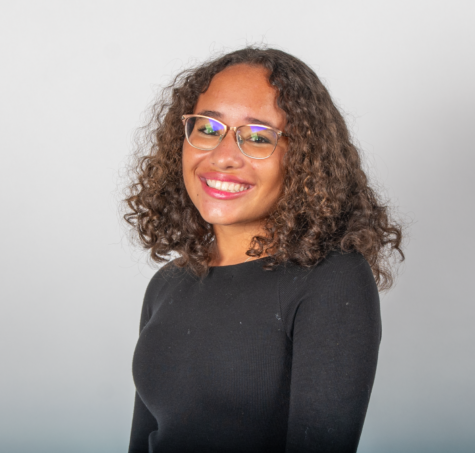 Amina Raiss, Staff Writer
Hi! My name is Amina and this is my second year on staff. I'm a sophomore and play on the tennis team. I love to write, surf, read, listen to music and obviously play tennis. I am very happy to be part...