Paid to be a princess
Senior Carly Carter takes on the roles of Disney princesses in her job at kids' parties
Wearing a light yellow ball gown, a girl walks up to a party, immediately greeted by lively decorations and excited children. This type of scene is the usual for senior Carly Carter, who has worked as a princess for parties since July of 2020. 
"I wanted to get some sort of job that was really fun and engaging," Carter said. "I've always loved performing and singing and Disney, so I just thought it would be a really great opportunity to use some of the skills and passions I already had in a job."
With this type of job, Carter normally dresses up as various Disney princesses and becomes the entertainment of kids' birthday parties. Some of the characters she has played in the past include Belle, Aurora, Moana and Jasmine. 
"It's really cool to be able to portray characters who show such kindness, bravery, loyalty and courage. Kids look up to these princesses, so it's really cool to be able to embody them and make a positive impact in their lives through personalized time with them," Carter said.
At the parties, Carter talks to the kids in character, sings the characters' main songs, helps with face painting and balloon twisting and concludes with singing happy birthday and taking pictures. However, one of the most memorable events Carter has attended wasn't actually a party, but an Angelversary for a little girl named Gizzy. 
"Gizzy had passed away from cancer a year back and her favorite princess was Moana," Carter said. "I got to go to the cemetery dressed as her to sing a few songs and just lift this little girl up. It was a really important moment for me because it was just a really great chance to honor this girl who had gone through so much."
Going to Gizzy's memorial was "really special" for Carter, as she was able to celebrate Gizzy's life as her favorite princess alongside Gizzy's friends and family, who all had Moana balloons and pictures of the young child in Moana costumes. 
"She's just such a strong little girl. I love how she continued to have joy through listening to Moana and singing and dancing to her songs even when she was close to passing away," Carter said. "Even though I've never gotten to meet her in real life, I've heard about her, and just the energy and light that filled her. I would say that she's had the biggest impact on me."
Currently, Carter goes to around three to four parties each weekend and enjoys the flexibility the job gives her; Carter is able to focus on school, hang out with friends and go to after school events during the week. But the job has also had a greater impact, as Carter learned important lessons that she will take into her future.
"I've definitely learned organization. You really have to be on top of it when booking your parties and making sure that you can get to each party on time and really provide the full hour or two hours. Another lesson is dedication. Dedication to the character, who you're portraying, because you don't want to ruin the magic," Carter said. "Patience is also really important. Parties don't always go the way you plan it and you still want to create a good moment for the kids."
Carter continues to view performing as a princess for parties as a "cool" and "unique" experience that she loves.
"I love my job so much just because it gives me the opportunity to bring others joy, which I think is so important. I also really like how some parts of it are really consistent, but it's always something new to look forward to at the same time," Carter said. "It's fulfilling to do something that's so much fun and lighthearted and makes you feel like a kid again. "
Leave a Comment
About the Contributor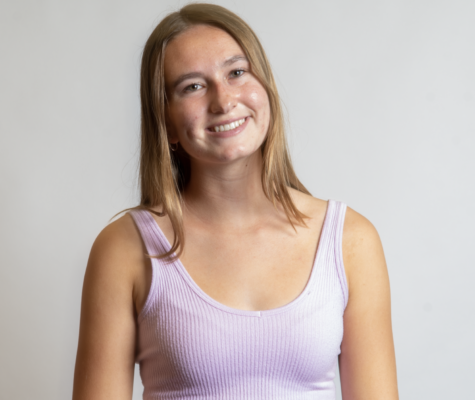 Erika Glass, News Editor
Second year news editor and avid milk drinker.