Outside the box
Some students have chosen to finish high school at El Camino
Unconventional academic pathways are available to students throughout their high school experiences, and quarantine has allowed for these "roads less travelled" to become more popular for students who don't want to conform with the typical graduation track. For example, some previously-enrolled upperclassmen chose to "opt out" of high school during quarantine and are currently enrolled in El Camino College. Junior Sean Stassi plans to take his qualifying exam this year to engage in the same route.
Stassi will take the California High School Proficiency Exam (CHSPE) in October, which would grant him a Certificate of Proficiency with the equivalency of a diploma. However, in order to transfer into a four-year university, many recipients of the CHSPE are required to finish their A through G requirements at a local community college. 
"I don't really like the feeling of being in high school, and I feel like going to El Camino would be a more productive environment for me to learn and be motivated to learn," Stassi said.
Stassi intends to transfer to a UC school to major in business and engineering once he finishes his requirements. According to Stassi, the "lowered cost of education and the freedom you have in picking your schedule" is one of the most appealing factors in taking the test.
Remy Oleschwang, who would be a high school senior, took the CHSPE during quarantine and currently attends El Camino community college to fill his A through G requirements, after which he will transfer to Arizona State University (ASU).
"I had a handful of D's and F's [in high school], and I realized that it wasn't the best learning environment for me. It's a great system, and it works well for a lot of people but it just wasn't the right fit for me personally," Oleschwang said.
Oleschwang currently takes three psychology courses, which is a part of his plan to pursue the psychology program at ASU to help others with their own mental struggles.
"Part of the reason why I transferred out of Redondo is because I had problems with mental illness, and I didn't receive a lot of support, so it made me fall really behind. In the future I want to help people acknowledge the mental illness so that they can get treatment before it spirals into a more severe issue," Oleschwang said.
The CHSPE test is only offered on select dates in certain locations, which caused Stassi to make his plans months in advance. Although he will "miss his friends and social circle," Stassi is "unbothered" by the fact that his senior year will be less than conventional.
"Some people might say you miss out on the 'high school experience' but that's not something that I'm too concerned with. I don't like feeling like a little kid, and I don't participate in that much school stuff anyway, so it's not a big deal for me to miss out on that," Stassi said.
However, a factor that Stassi will miss is the daily social interaction of high school. El Camino is still predominantly online, and most classes don't hold Zoom meetings. Only one of Oleschwang's classes uses Zoom, and all of his other classes are completely asynchronous.
"I miss coming into a classroom and seeing a bunch of people who are my age because right now for El Camino I'm only online. It's a little bit of a disconnect," Oleschwang said.
Both Oleschwang and Stassi's parents weren't sure of the transition at first, but grew to approve of their decisions. Oleschwang's dad even drove him to Sacramento to take the CHSPE when it was the only location offering it during quarantine. 
"First, they were a little bit skeptical and anxious that I was going to fall through the cracks and that it wasn't gonna work for me. After I kept asking and pursuing it, they came and talked to my counselor about it, and were eventually pretty supportive," Oleschwang said.
Stassi's parents expressed their support of "whatever decision [he] decides to make, as long as it makes [him] happy." 
"I'm pretty nervous. It's a big step to leave high school, especially to leave so early but I'm really excited to meet people and to be at a new campus. I'm really excited for my educational future there," Stassi said.
Leave a Comment
About the Contributor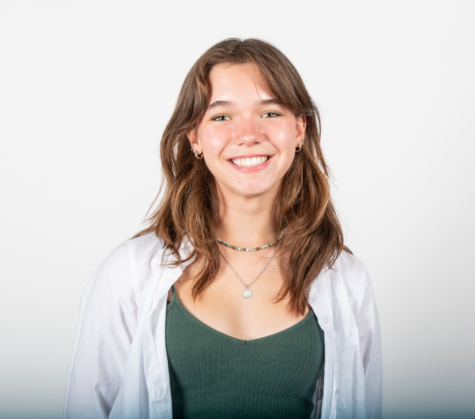 Zelia Lerch, Online Editor in Chief
Notable Life Achievements: Awesome blueberry muffin maker. Can read a Sally Rooney book without throwing up. Has seen Before Sunrise upwards of 10 times. Lighting designed High School Musical 2 in less...