Let up the lead
Despite a strong first half, football falls to Palos Verdes Peninsula 33-10 in Homecoming game
The Seahawks were hopeful after their first win against West Torrance, but the varsity football team lost the homecoming game 33-10 to Peninsula High School on Oct. 1.
 "We did really well in the first half with our offense and defense," junior Daniel Rodriguez, wide receiver and kick returner, said. "But after the second half of the game, we just kept stabbing ourselves in the backs. We couldn't keep the ball moving on offense and we could've done better but everything was just a domino effect after halftime."
According to offensive tackle and defensive end Adam Elhardouzi, junior, Peninsula is typically a fairly equal match for RUHS, making it difficult to predict who will win.
"We beat [Peninsula] the last two years, but barely. And the year before that, we almost beat them, so they always gave us a hard time," Elhardouzi said. 
While Redondo did lose this homecoming game, "the atmosphere of it all made the team feel better," according to Elhardouzi.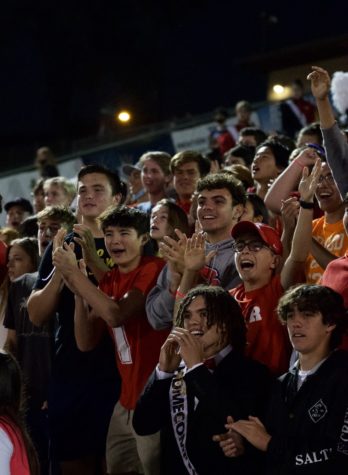 "Our home games are always fun with lots of spirit in The Flock [the student section at sports games], especially last night. I always hear and see students singing and cheering for us, which makes the Friday football games memorable," Elhardouzi said. "We wanted to compete extra hard for everyone because it's our homecoming game, but unfortunately we kept stopping ourselves with our own penalties, we were missing our blocks and we just kept making small little mental mistakes."
Looking for a win, the Varsity Football Team will compete next Friday, Oct. 8 against Culver City. 
"We are very dedicated when it comes to football," Elhardouzi said. "All we can ask for from one another is for everybody to have each other's backs and pick us up when we need it, which we already do."
Leave a Comment
About the Contributor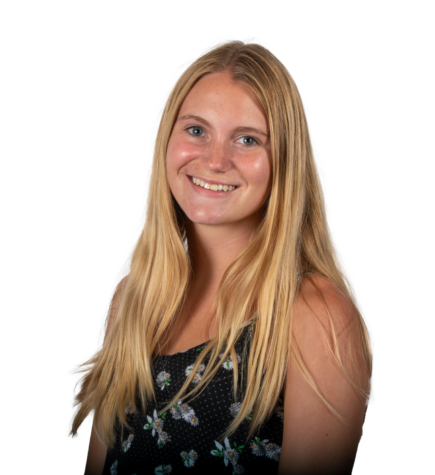 Sydney Lamich, Entertainment Editor
Hey, it's Sydney (not Sabrina). This is my fourth year on staff as an Entertainment Editor. If I'm not at school, you can find me at your mom's house.