Girls' Varsity Volleyball loses to Mira Costa
After losing in three straight sets, the team hopes to improve their defense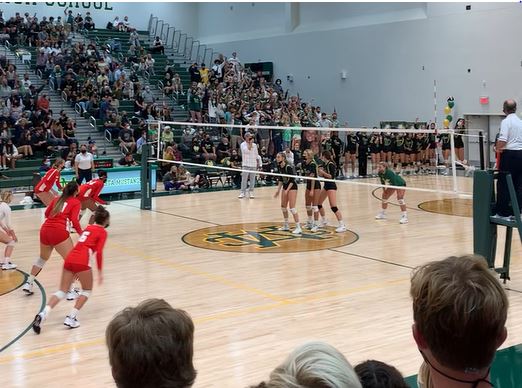 Girls' Varsity Volleyball faced off against Mira Costa on Tuesday, Sept. 28, losing 25-19 in the first two sets and 25-17 in the third, with a final score of 0-3. 
Junior Mele Corral-Blagojevich, an outside hitter, though unhappy with the loss against Costa's "A+ volleyball" that night, claims the team has been better at carrying out adjustments.
"I think our coachability has stepped up, even though our execution still needs a little bit of practice," Corral-Blagojevich said. "We are taking info that the coaches are giving us and implementing it as best as we can, and it's starting to work."
One important aspect that Corral-Blagojevich thinks the team needs to improve on is their defense. However, the improvements are focused mainly on mindset and expectations.
"We've been talking about how defense is really going to help us win in the long run. Our positioning is usually pretty good, but our coach always says to expect greatness from our opponents. We always have to expect that they're going to make a great play and we have to go after it when that happens," Corral-Blagojevich said.
Moving forward, Corral-Blagojevich hopes to lead the team to more victories in the Bay League. She wants to set an example by making big plays when they are needed. Redondo plays against Santa Monica and Peninsula next week, with a rematch against Mira Costa on Friday, Oct. 8, at home, in a tournament game.
"Leading is not always saying, it's sometimes doing," Corral Blagojevich said. "I could say whatever I want to my teammates, but the only way I can get through to them is if I make a play happen."
Leave a Comment
About the Contributor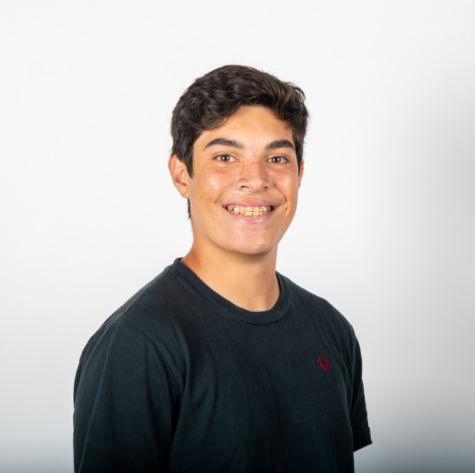 Ty Soria, Sports Editor
So excited to be in my 4th year in High Tide and second year sports editor. I play football and throw shot put and discus for the school and play lots of other sports as well. Come to the sports debate...