Football leaves their mark against West Torrance winning 20-7
After a slower start to the season than they had hoped for, the varsity football team was hungry for a win at home against West Torrance this past Friday. 
"We knew we had to come out and win. We knew it was West, our neighbors, and we had a coach that switched over to West, so this game was definitely more personal for sure," sophomore wide receiver and safety Nate Stiveson said. 
The Seahawks defeated the Warriors 20-7; with this first win of the season, their record is now 1-4. The offense came out strong, scoring on their first drive and totaling two touchdowns in the first half, according to junior quarterback Christian Hunt. The Seahawks' offense slowed in the second half until senior corner and running back Josh James intercepted the ball in the third quarter, which Stiveson believes catapulted the team into scoring their third and final touchdown. 
Stiveson and Hunt credit the win to the entire team, saying each player executed their role well. 
"Our defense obviously did great work, only letting up one touchdown. Offensively, we had everything clicking. Finally, we were able to put it all together and played well. The passes were opening and our plays were working; the running backs did their job, and we were just able to capitalize and make big plays," Stiveson said. 
The team was also "confident in [their] playbook" after adding a few new plays following their recent losses, which Hunt said "majorly contributed" to their success. 
"Coach Cole Webb made some good play calls that we ran in practice and were confident would work, and Christian was able to execute them and gave me the ball. Our offensive line really put everything together," Stiveson said.
All three of the Seahawks' touchdowns were scored off of passes from Hunt to Stiveson. According to Hunt, the corners were a "mismatch," with West's corner defense incapable of controlling Redondo's corner offense, and his offensive line was strong, so he just had to "stay calm and wait for [Stiveson] to get open. 
Beyond technical work and strategy, both players credited the team's energy to The Flock. 
"It was a great feeling to be hyped up by the student section," Stiveson said. "They make it so much more fun when they're yelling and everything."
According to Stiveson, this win gives the team "new life," and Hunt thinks they are "ready to go" for their game today, Oct. 1 against Palos Verdes Peninsula High School, which is both the Homecoming game and the mark of the beginning of the Bay League. 
Stiveson, Hunt and Bridi see this win as proof that the team can "turn [their season] around." According to Stiveson, the season started off slow, in part due to difficult opponents, but this win will "be huge going into [their] game against Peninsula next week."
Leave a Comment
About the Contributor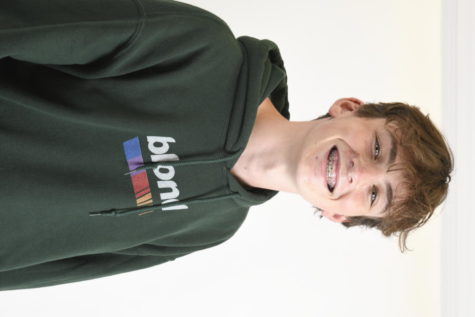 Ben Ringel, Online Editor
Approximately 70% of my High Tide work is done at Coffee Cartel.