Double trouble
Girls' Tennis loses Bay League opener to Peninsula 12-6, with offensive aggressiveness in doubles serving as a bright spot
With the sun scorching down on the court, junior and doubles player Julia Bell sets up to serve the ball. She knows her opponent is competitive, but she takes a deep breath anyway, swings the racquet and begins the match.
At 3 p.m. on Sept. 22, the Girls' Varsity Tennis team played Peninsula High School and according to Bell, it was a "hard-fought game."
"Of course I'm a little bummed that we didn't win, but we all knew Penn was a great team," Bell said. "I'm just really happy that I got a couple of games off of them."
Losing 12-6, the girls faced their first loss of the season due to a series of mistakes like giving the other team free points and failing to keep the ball in play.
While they need to improve their techniques, the Girls' Tennis team is a Division 1 team with many strengths.
"We are really good when it comes to communication and following our double lines, meaning just hitting crosscourt and not really hitting down the line," Bell said. 
 In addition, according to junior and singles player Maegan Deng, the team has a "great foundation."
"Even though we lost, our offense is very strong," Deng said. "Our doubles teams' aggressiveness is what gets us most of the points. As a singles player, we do have to wait for opportunity, but lacking in offensive power could mean losing the point."
Already looking forward to their next match, the Girls' Varsity tennis team plays Santa Monica on Tuesday, Sept. 28 at home. 
"Most of our current team has been together for a while, and we know each other well," Deng said. "We never put pressure on one another and we feel comfortable in the atmosphere we've built, which makes the tennis team more than a sport."
Leave a Comment
About the Contributor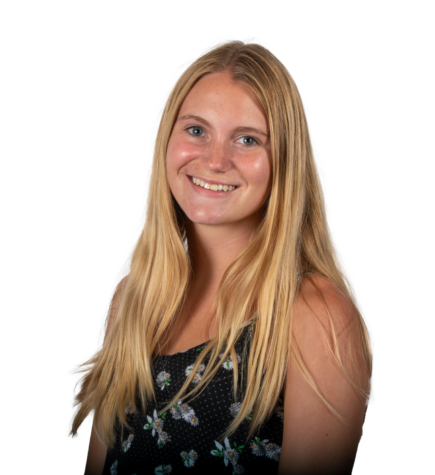 Sydney Lamich, Entertainment Editor
Hey, it's Sydney (not Sabrina). This is my fourth year on staff as an Entertainment Editor. If I'm not at school, you can find me at your mom's house.