Crochet the stress away
Senior Sarah St. John shares her creative hobby she uses to destress and make gifts for loved ones
Competitive dancer Sarah St. John, senior, dances six to seven days a week. On weekdays, she practices up to four hours and on weekends up to eight hours. With all her commitments to dance and busy schedule, St. John still makes sure to save time for a relaxing hobby she has practiced since she was ten years old: crocheting.
 She was first introduced by her grandmother, who quickly became her inspiration when making her own designs. Now, she shares her creations on social media and makes a variety of things, ranging from stuffed animals, to bags to sweaters, and more. 
"When I was younger, my grandma used to crochet. I actually became interested in it from watching her. I stopped doing it for a while but then I started having a lot of freetime due to COVID. So, I got right back into it," St. John said. 
St. John believes that gifting her creations to her close family and friends is what makes the process so special. For example, one of her friends graduated last year and left for UC Berkeley and as a gift, she made a bear stuffed animal in a Berkeley sweater to represent the school's mascot. This took her about two days to create, as most stuffed animals take her to make. 
"I don't sell what I create. I feel like if I did, it would take away what I love about it," St. John said. "I want to do it for enjoyment not for the money. I like just giving them as gifts to my loved ones, and I am planning to start donating."
All of St. John's creations are posted on her Instagram account, @sarahsjcrochet. 
"I created the Instagram account because I was proud of what I was creating and wanted to share it on a platform," St. John said.  "Prior to sharing on social media, I used to send my friends like 30 pictures everytime I finished a project. So, I decided to stop annoying them with all these pictures and just post them for everyone to see on Instagram." 
St. John says she sometimes has trouble focusing on one item at a time as "there's so much to learn." 
"Sometimes it is hard for me to go through and finish a whole project because I get super distracted. It can be hard to sit down and finish one thing at a time since I have so many different ideas running around my brain and I just want to do them all," St. John said.  
She believes her crochet abilities have improved greatly due to social media positively influencing her design.
"I love using social media to find design patterns for free. I will just find patterns and look for different designs and try to copy them. Now, with all the practice I have done, I am capable of just improvising," St. John said. 
Although St. John puts great importance and effort into her dancing career, she thinks she will be able to balance both dancing and crocheting in her future and continue to enjoy them both. 
"I have love for both crocheting and dancing. I want to pursue a career in dancing. I am pretty busy and work hard at it. I don't plan to take crocheting anywhere serious or to ever sell anything in the future but I am sure I will keep up with it for fun and to keep learning," St. John said. 
St. John believes she has most enjoyed taking the time to step back, decompress and crochet as she uses the hobby as a way to alleviate stress. 
"Crocheting is such a relaxing outlet. It has always been a way for me to destress. With all my stress from schoolwork and just different things going on around the world, this has been a good stress reliever for me," St. John said. "Although it can be pretty frustrating when you are just starting out, it definitely gets easier once you learn the basics."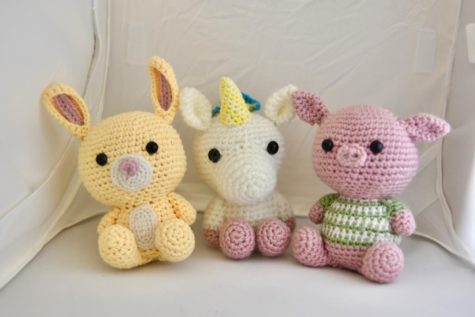 Leave a Comment
About the Contributor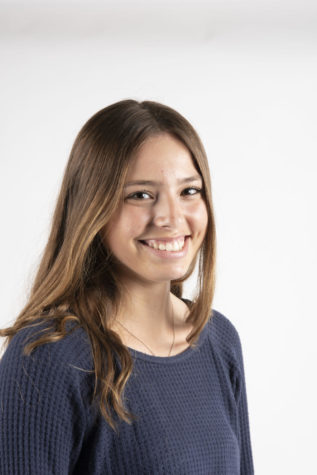 Jess Alvear, Sports Editor
Heyyy! My name is Jess Alvear and this is my third year on staff and my first year as a sports editor! In my free time, you can catch me playing softball and watching The Bachelor. I am so excited to continue...