Boys' Water Polo wins three games out of four in the Diamond Bar Tournament and earns third place
On the weekend of Sept. 24 and 25, Boys' Water Polo placed third overall in the Diamond Bar tournament after going 3-1. Staying disciplined, hustling, and taking good shots helped Redondo take victory against their opponents, beating El Toro and La Jolla Country Day by over 10 points and edging out Long Beach Polytechnic 12-11.
Junior center defender Jack Guenther says there are still things to be worked on, but the team improved in many ways offensively and defensively during their four game run. 
"We were good at taking outside shots, but we also did a really good job on getting back on defense and not getting beat on the counter attack," Guenther said. 
But according to junior attacker Sam Hendrickson, their game improved because their spacing was "on point," and they were focusing on getting the ball to the Two Meter man, which solved most of the spacing problems on offense. 
Both Hendrickson and Guenther were impressed with the team's performance, but the winnable games with close scores can be won when opportunities arise.
"We need to work on our 5-on-6 and 6-on-5 opportunities on both sides of the ball because we didn't take advantage of them," Guenther said. "We also need to work on preventing the ball from getting passed around easily on defense."
In their third game, against University High School (Irvine), Redondo fell just short with a loss of 11-12. The team put up a good fight, but little mistakes that held crucial value cost them the game, according to Hendrickson. 
"We had a rough one taking on University, but overall it was just a few small mistakes that cost us the game," Hendrickson said. "Our passes were off, and we weren't entirely focused at times." 
The Diamond Bar tournament served as a last preseason chance to tighten up their game and prepare for Bay League, as they play a home game against Peninsula on Tuesday, Oct. 5 at 3 p.m.
"There is always something to improve, like the team chemistry. I think it will come with just a little bit more time playing together," Hendrickson said. "We had a great tournament, and we showed a lot of improvement this weekend."
Leave a Comment
About the Contributor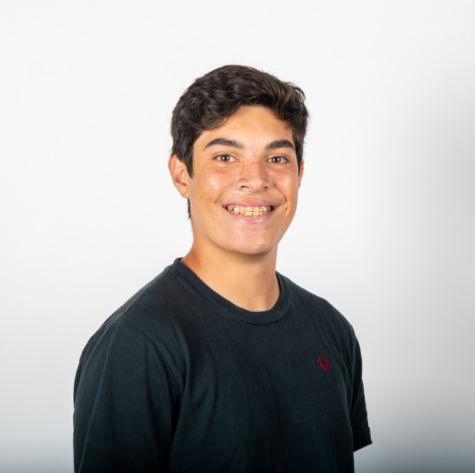 Ty Soria, Sports Editor
So excited to be in my 4th year in High Tide and second year sports editor. I play football and throw shot put and discus for the school and play lots of other sports as well. Come to the sports debate...