Just within reach
Girls' varsity volleyball falls to Mira Costa in three close sets
On Thursday, Oct. 14, the RUHS girls' varsity volleyball team walked onto their home court for Senior Night feeling "energized" and "excited" after qualifying for CIF by placing second in the Bay League. But, after an hour and a half of competitive play, the team lost a close game to Mira Costa 3-0 (25-23, 25-21, 25-20).
Despite their loss, senior Kaia Fittz, a middle blocker, feels that the team "played better than last game" and had "a good game overall."
"Our energy, our body language and our defense was so much better this game," Fitz said. "I gave it all the energy I had and I could definitely work on getting a higher kill percentage [a hit that the opponent cannot return which results in a point], but I put everything I had into it and that's all we can ask for."  
Senior Ella Duffner, an outside hitter, agrees that the team played well and cites the energy they felt from their coach Tommy Chaffins as a huge motivator.
"We had a lot more fun this time than last time," Duffner said. "The energy from the Flock wasn't the craziest that I've seen it but Tommy hyped us up and it really helped us out throughout the game."
This night was "emotional" for both Duffner and Fittz as it was Senior Night, where the players graduating next year are celebrated.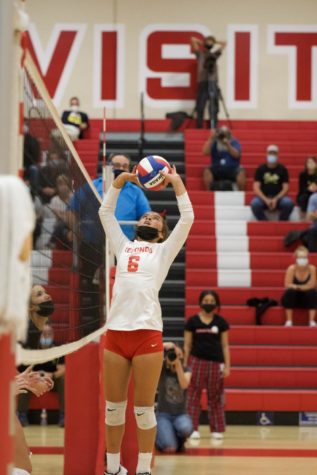 "I'm really surprised I haven't cried yet," Duffner said. "I love this team. It's my first year on it and I love being here. I just wish we had pulled off the win since it was so close, but I'm proud that we stayed together and did our best."
The team will play their next game against Harvard Westlake in the California Interscholastic Federation (CIF) Division 1 Championship Tournament. The CIF tournament is a single-elimination tournament that brings together the best high school volleyball teams in the Southern Section. The RUHS volleyball team won the 2019 CIF Division 1 Southern Section title and hopes to defend it.
"Our next goal is to play our hardest in CIF and give it our all in every single game," Fittz said. "I'm really proud of all of these girls and it's been a great four years, so I hope to end it off on a high."
Leave a Comment
About the Contributor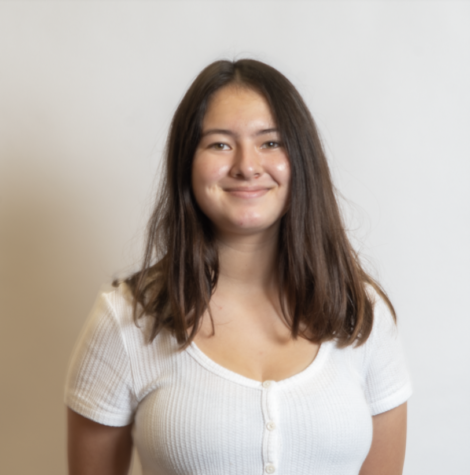 Sara Miyake-Singer, News Editor
I hope to be successful enough so that one day future AP Lang students will have to analyze whatever I say.