Redondo remembers
Spanish teacher Diana Muñoz shares her experience as someone living in New York during 9/11
Where the Twin Towers once stood, there is only sky. 
On Sept. 11, 2001, the World Trade Center, comprising two of the tallest towers in New York City, collapsed after two planes hijacked by Al-Qaeda terrorists were flown into the buildings. Integral to the personality and memory of New York, the terrorist attack left 2,996 people dead, more than 6,000 people injured and no New Yorker unscathed. 
"I feel like anybody who's ever lived in New York knows somebody who knows somebody that at one point in time worked in the World Trade Center or was directly affected by what happened. That's how important these buildings were," Diana Muñoz said. She's a Spanish teacher at RUHS, but she spent 14 years living in New York. 
Her connection to 9/11 runs deeper than the fact that she was in New York City herself that day. 
Her brother nearly got on Flight 93, which crashed in Shanksville, Pennsylvania after passengers and crew overpowered the hijackers. His pregnant wife nearly got on a flight that would have flown out of Boston, like Flight 175, which crashed into the South Tower. And her sister-in-law's sister, who worked for JetBlue as a flight attendant, watched the South Tower collapse from within her own airplane. Afterwards, she could not board a plane without having a panic attack.
The list continues. A neighbor. Two of her high school classmates. Either they suffered from PTSD, or they died.
In contrast, Muñoz's memories of a pre-9/11 United States are marked by easy travel and family visits to the World Trade Center.
"For me, the Twin Towers hold a lot of memories because every time my family from Colombia would come and visit here, my father loved taking them to the World Trade Center. It was the tallest building, even taller than the Empire state building," Muñoz recalled. "It had the best view of New York."
The morning of Sept. 11, 2001 was a sunny, cloudless Tuesday. In Queens, Muñoz frantically packed her bags, prepared to leave New York City and travel back to upstate New York to continue her studies in college. In Manhattan, unbeknownst to her, the North Tower had already been punctured by the first hijacked plane. 
A call from her brother interrupted her panic: "Diana, don't go anywhere," he ordered. "Turn on the TV."
She watched Flight 175 hit the South Tower. Then the South Tower came crashing down, and the North Tower did the same just thirty minutes later. New York ground to a halt. As the casualties came in, the city sat on edge. 
"I remember thinking, What's next? Is LAX going to be a target? What cities are they targeting? Are they done with New York?" Muñoz said.
New Yorkers get a "bad rep," according to Muñoz, but the way they treated each other after the attacks are memories she won't ever forget. 
"I've always been really proud to be from New York, but this made me so much prouder because we really did pull together as a city," Muñoz said. "Anytime we heard anything out of the ordinary—things that before were not out of the ordinary, like a plane passing by—we held our breath. It was not a nice feeling, but at the same time, we were so much nicer to one another, so much more understanding and so much more empathetic." 
Revisiting New York is "bittersweet" for Muñoz, but year after year, she tells her students in Redondo Beach about her experience that fateful morning. It educates them about a tragedy they weren't alive to witness, but also, it reminds her of a thought forever ingrained in her memory: "Live life like it's your last day."
"I always tell my students about that day because I'm from New York. I use it as an opportunity to remind myself—although it shouldn't just be on September 11, it should be all the time—that you never know when you're not going to see your loved ones. These people woke up going to work, or taking a flight to go home, not knowing they'd never see their family again," Muñoz said. "You never know when it's over."
Leave a Comment
About the Contributors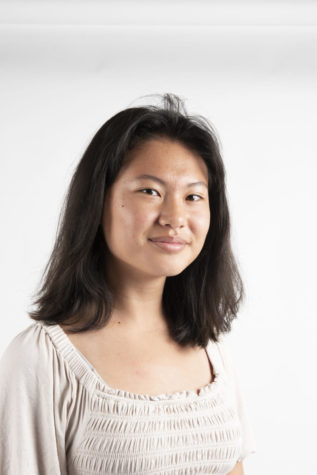 Chrissa Olson, Editor-in-Chief
I got this position based on my looks.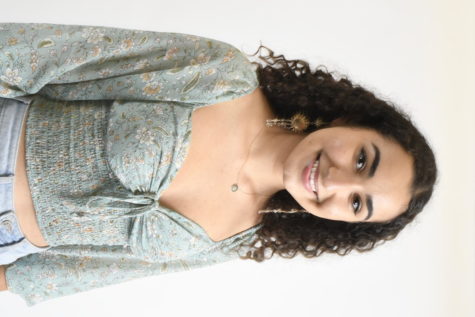 Nadia Bidarian, Editor-in-Chief
Writer, baker, candlestick maker