Redondo Beach Farmers' Market Review
Beachfront view and high-quality produce make weekly market ideal place to stroll and shop
Surrounded by ocean views and sprawling grass, the Redondo Beach Farmers Market, open on Thursdays from 8 a.m. to 1 p.m., has so much to offer.
Not having been there since I was younger, I didn't know what to expect, but I was immediately impressed by the market's vast size and range of vendors and products, all of which were under canopies and situated in long rows. 
Having gone on a sunny, blue-skied Thursday around noon, it luckily wasn't too busy, and I was able to enjoy seeing what the various canopies were selling without the obstacle of crowds. 
While walking around, I was greeted by smiling vendors, selling everything from fruits and bakery items to homemade jewelry and household items, such as soaps. Many vendors were also giving out free samples, which I loved, while other stands were making food right there on the spot, including some really tasty-looking crepes. 
With 45-50 vendors present, the products ranged from low to high prices, which definitely impacted what I bought. For instance, there was super cute jewelry being sold, but since it was overly pricey, I didn't get any. Some products, however, such as fresh juices, were more affordable, and proved to be just as satisfactory.
Despite the wide variety in prices, all the goods being sold at each canopy looked fresh and of great quality. As I was going around, I also observed a violinist, who was playing beautifully, adding a nice ambience to the already pleasant atmosphere.
Located at George Freeth Way and Veterans Park West, the Redondo Beach Farmers Market is a great location to go when in need of locally sourced products. It's also a nice way to support farmers and small businesses. Even if you don't plan on buying anything, it's still fun to attend, due to the market's open and lively setting.  
 A drawback, however, is that since this location of the farmer's market is only open on Thursdays, during the time students are in school, teens are missing out. As a result of this, I saw mainly younger children there with their parents, walking around and playing on the playground at Veterans Park. 
I'm glad I was able to experience the farmer's market on my day off, but I still wish this location would host on another day, one that is more available to a wider variety of people, allowing more students to be able to participate and take advantage of this cool experience. 
While there are other farmer's markets in the area that are held on weekends, this Redondo Beach Farmers Market, located right next to the beach, truly stands out above the rest.
Leave a Comment
About the Contributor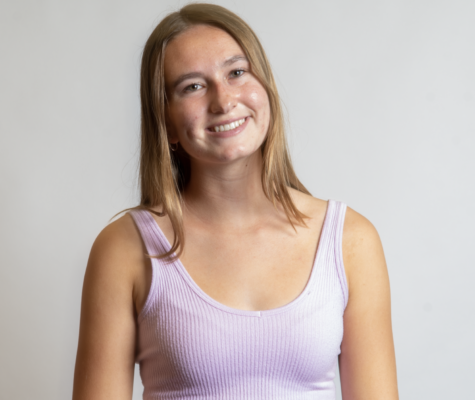 Erika Glass, News Editor
Second year news editor and avid milk drinker.