Marching on
RUHS students compete in DCI competition that took them all the way to Indianapolis
She got goosebumps on her arms from the sound waves and seeing the standing ovation from the audience. Senior Courtney Schatan, mellophone player in Pacific Crest knows you won't find this at a football game.
Due to the pandemic, professional marching band organization, Drum Corp International (DCI) only traveled to schools in California and went to Indianapolis for finals week. The performers live out of their suitcases and sleep in school gyms and lobbies on air mattresses for the five weeks they spend working on their show. Schatan compares the experience to living in a messy room with 120 people.
"Some people think I go because I want to get better or just want to have a good time, but the reason that I go is because I want to be a part of something bigger than I could ever accomplish alone. I could be the absolute best performer in the entire world but I couldn't get there without everyone else," Schatan said. 
Nearing the end of the season, the veteran players would wake up the group by playing the corp song in the sleeping area, which had Schatan close to tears. 
"Your entire life is music so your corp song is so important to you. Then in the morning you have so much emotion, you're just flustered and the sound just traps you, and you are embraced by the sound," Schatan said. "I hate videos of it, because it just does not capture the full meaning of the moment. It's just not the same."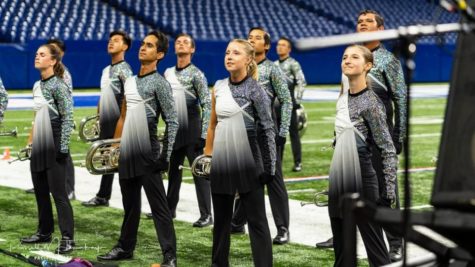 The morning wake-up did not compare to the experience of the final performance: the excitement, passion, and heightened emotions made it unforgettable. Standing at the final pose, senior Brendan Prasad, euphonium player in Pacific Crest, knew he would never perform that show again.
"One of the greatest moments was standing there with thousands of people in the audience. I've never seen that before and as I'm playing that last night and I'm putting my horn down the whole summer flashed in my head, like what did I just do," Prasad said. 
The final performance was produced from rigorous practice and long hours. Their schedule requires them to be on their feet for twelve hours a day, not to mention practicing in 100 degree heat. 
"The first week was just painful. Being there, sleeping there, striving for perfection in our leg shape and technique, working to make every small detail perfect, then waking up and repeating that, was shocking physically and mentally," Prasad said, "It was the people there that got me through it. We were all very supportive of each other because we all understood we were going through the same thing." 
Under challenging rehearsals and unique environments, a tight bond formed between students with shared passions. No matter the hardships, they all can agree it was worth it for the irreplaceable memories of DCI.
"No one would torture themselves this much to not love it. Your feet are numb and you don't care because this is the most amazing experience you could ever have. You create a family you didn't know you could create in six weeks," Schatan said, "Everyone cries saying goodbye to each other. As much as you want to go home, there is a part of you that wishes it never ends."
Leave a Comment
About the Contributors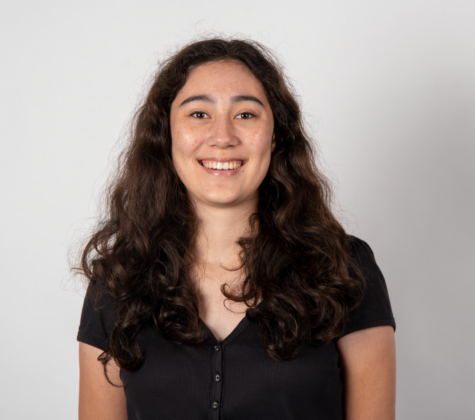 Emilie Takahashi, Features Editor
Hi! My name is Emilie, this is my fourth year on staff and did you know that green onions are super easy to grow in your backyard? Because I didn't know until I told my friend how excited I was about growing...