Heart to heart
Senior Andrea Guevara started a medical organization, Valoralasvidas, to promote heart health within the Latinx community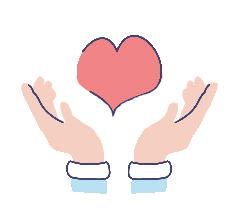 Heart disease is one of the biggest causes of death with 17.9 million people dying of it annually according to World Health Organization (WHO). To combat misinformation and the lack of awareness about it, senior Andrea Guevara started her own medical organization called Valoralasvidas to promote heart health and healthy eating habits within the Latinx community.
Valoralasvidas is an organization that runs mainly through its website and social media accounts on Tiktok and Instagram. Through blogs and videos written and made by students in both Spanish and English, followers learn of ways to live healthier lifestyles.
"The main way we spread information is definitely through social media. Right now our Instagram account has over one thousand followers, and I think that a lot of people get quick and easy information through it," Guevara said.
Guevara was inspired to start this organization because of her family's past history with heart disease. 
"I felt like there aren't good resources on [heart disease prevention] and that many people, specifically the Latinx community, are ignorant about it. I saw how much my family struggled with it and didn't want others to go through the same thing," Guevara said. "I also thought spreading awareness is particularly important since COVID is going on and people with underlying conditions are at high risk."
Because Guevara started this organization during the height of the pandemic, she found it difficult to find volunteers to help out. But through videos she's posted on social media, she's managed to gather several student volunteers from various schools in the Los Angeles area.
"It was pretty hard to get the word out at first but I managed to recruit kids from schools from around the area. It's a great way to earn community service hours and we offer several jobs like video editor, blog writer and translator," Guevara said. "Right now, due to restrictions, I'm not able to meet with them but we regularly contact each other and work together on articles and videos."
Another challenge that has surfaced is difficulty in organizing events. Restrictions on meeting people have made it hard for Guevara to get in touch with specialists. She finds this "frustrating" but is constantly working to find new ways such as virtual events to expand the organization.
 In the future, Guevara hopes to talk to dieticians and cardiologists to continue with her plan on organizing a virtual event promoting healthy diets. She also plans to work in the medical field to continue to help others and currently takes various science and math classes to prepare for it.
"This is really important to me because of how much it affects my community. I hope to reach more people and more communities in the future and keep doing this for a long time. I want to do all that I can and hope to incorporate it into my future career so less people will have to suffer," Guevara said.
Leave a Comment
About the Contributor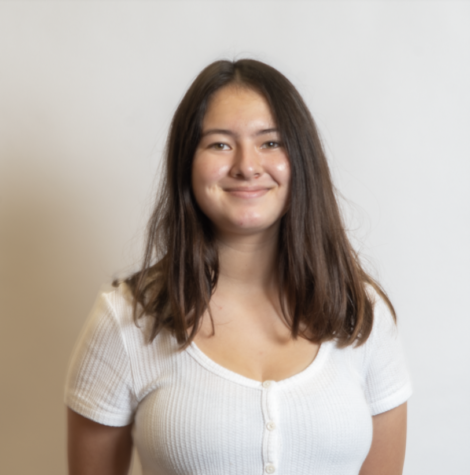 Sara Miyake-Singer, News Editor
I hope to be successful enough so that one day future AP Lang students will have to analyze whatever I say.