Gallery: ASB hosts "First Friday" celebration in Freshman Quad
"First Fridays" allow students to meet friends and readjust to in-person school, says ASB member
Yesterday at lunch, ASB hosted the first of many "First Fridays" in the Freshman Quad. As speakers blasted music, ASB members and students of all grade levels played Spikeball, cornhole, and ping pong to celebrate the first Friday of September.
"It reached all grade levels, and it was really good that we got a lot of underclassmen there because that was really who it was for," Megan Sweeney, Senior Class Secretary-Treasurer, said. "We're trying hard to make the freshmen and sophomores feel at home on campus because coming back after a year off is a little weird."
ASB members spread the word about the event through morning announcements and Campus Connections, where ASB members come into classrooms to deliver announcements in-person. The music is cranked up so loud on First Fridays, Sweeney says, that you can't miss it.
"It's just a place for everyone to come on a Friday and play games, get to know new friends, blast music, and have fun," Sweeney said.
Leave a Comment
About the Contributor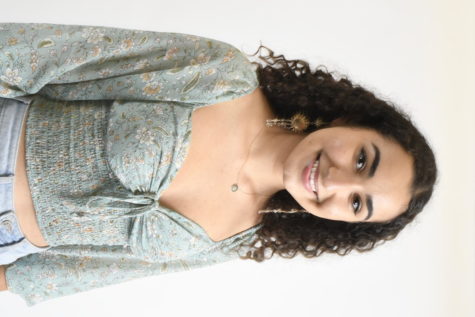 Nadia Bidarian, Editor-in-Chief
Writer, baker, candlestick maker