Football totals six sacks but loses 3-13 in a defensive game against Torrance, falling to a record of 0-2
On a chilly Friday evening, under an orange hued sky, the varsity football team walked into Torrance High School's Zamperini stadium feeling confident, ready to play against Torrance, a team they knew they could beat.  
"And should beat," junior wide receiver and strong safety Caden Telleson added. "We felt good and ready. We wanted to put up some big numbers, but clearly did not."
Losing 13-3, the varsity football team's second game of the season left the team feeling "disappointed" according to Telleson, after a series of small mistakes that quickly added up.  
According to senior and D-lineman Moises Gonzalez, the little mistakes consisted of missed assignments like a miscoverage, a missed block, and not getting a good pass rush by the defensive line, all amounting up to a game that made them feel like they were "shooting [themselves] in the foot."
The entire game wasn't so disappointing; the team maintained its momentum during the first half, leading 3-0 from a field goal. But by the second half, they lost that momentum according to Gonzalez, and Torrance was able to score two touchdowns plus an extra point.    
After the game, Telleson felt, "just disappointed, and mostly embarrassed. We played horrible, we didn't play good. It's sad and unfortunate, but we can't dwell on it, you just gotta let it go and get ready for next week."
The team is already gearing up for the next game, which they play today at 7 p.m. against Bishop Diego at the Seahawk Bowl.  
"I think we're a really resilient team. We're not the most talented, and we don't have a lot of players, but the kids still show up every day and work hard. We're not gonna give up, we're gonna work hard and either way," Telleson said. "We're not gonna give up on the season."
Leave a Comment
About the Contributor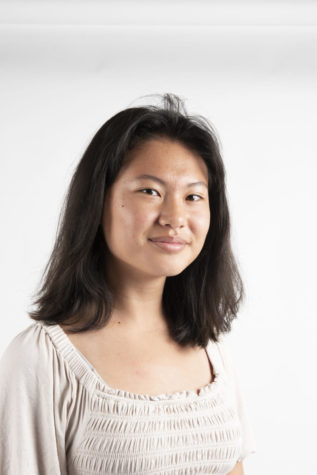 chrissa olson, Editor-in-Chief
I got this position based on my looks.