Fashion's biggest night
Invites to the Met Gala should be based on contributions to fashion, not follower counts
Fashion's most spectacular one-night event, the Met Gala, made its return after the pandemic prevented the event from occurring last year. This year, it made one large mistake. Influencers such as Addison Rae and Dixie D'Amelio were invited to and attended the event, people who have barely contributed to the fashion industry since their rise to TikTok fame.
For those unfamiliar with the Met Gala, it's an annual fundraising gala for the Metropolitan Museum of Art's Costume Institute that many famous celebrities attend to present their fashion looks corresponding to that year's theme. For example, this year's theme was In America: A Lexicon of Fashion, so those in attendance were styled in outfits that they believed represented their version of America.
Until recent years, the Met Gala was very strict with its invites, and only the best-known celebrities were invited to attend. However, with more influencers receiving invites despite their  minimal impact on the fashion industry, people are wondering if the Met Gala is truly selecting the best people for its event.
While celebrities such as the Kardashians can be seen almost every week at some sort of red carpet event serving fabulous looks and heavily contributing to the fashion industry, smaller influencers like Addison Rae and Dixie D'Amelio can be found on TikTok and Youtube, creating any form of content—often not related to fashion. Influencers like them should not be receiving invites to these high-end fashion events if their content does not revolve around fashion itself.
Another influencer who has sparked some controversy is Emma Chamberlain. Many group her in the "small influencer" category since she is not nearly as popular as Rihanna or Harry Styles, however she is immensely different from other influencers due to her large contributions to the fashion world. Her content heavily focuses on her fashion styles, every day looks and vlogs as she participates in several fashion weeks every year.
Although her audience might be younger and smaller in size, her content creation highly focuses on fashion, and since those styles influence much of the general public, it makes sense to invite her to one of the world's largest fashion events. However, inviting TikTokers and Youtubers who mainly post content not related to fashion, but rather entertainment, seems extremely pointless. 
At the end of the day, the Met Gala shouldn't be an event restricted to celebrities, but rather to those who have had a large impact on the fashion industry. Otherwise, the event itself deters from what it is meant to be: a night to recognize great contributors to fashion.
Leave a Comment
About the Contributor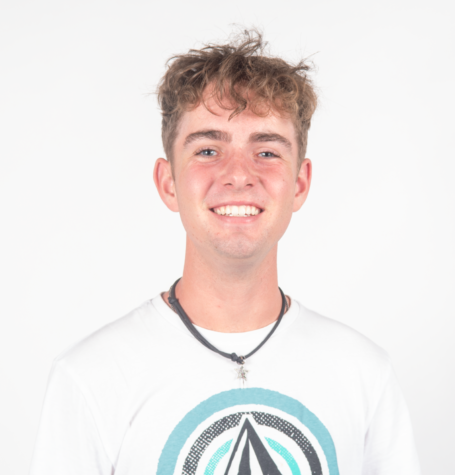 Troy Nevil, Online Editor
Hey guys! I'm just your local high school senior procrastinating college apps and going through senioritis. In my free time, I love to sleep, eat all food in existence, drive around with friends (and waste...