Dancing at the DiscOasis
A garden-turned-roller rink opens up in Palos Verdes
After walking down a long path in the South Coast Botanical Garden, visitors can discover a retro disco-themed roller rink filled to the brim with glitter and performers shaking it out on the dance floor.
In Palos Verdes, the Garden is now home to DiscOasis until Labor Day weekend where many people can enjoy roller skating, dancing, food trucks, arcade games, and photo-op opportunities. For junior Eli Hughes, it was a night to remember. 
"As soon as I walked in, there were people dressed as famous characters from different pop cultures, most notably from the 70s," Hughes said. "Almost everyone was wearing elaborate makeup and costumes which made it even more extreme from the get-go."
From bodypaint to astronaut costumes to neon lights, DiscOasis is anything but boring according to Hughes, making it the perfect place to take Instagram photos. 
"There were many photo booths, but not the traditional photo booths where it prints out your pictures. You could actually scan it with your phone and automatically upload the pictures to your camera roll, which was really cool," Hughes said. 
In addition to the many photo booths, the roller-rink itself was a highlight for Hughes.
"I had never skated before, but this rink was a great first experience," Hughes said. "All the skaters were at different levels of experience, so even if you fell, when you got back up, everyone was nice about it."
The roller-rink and all the amenities DiscOasis has to offer are outside, allowing people to see the Botanical Garden.
"You can briefly see distant flowers, bushes, and palm trees which surrounded the skating rink," Hughes said. "The palm trees were lit up with different types of neon lights, which looked really cool."
Not only were there flowers and strings of neon lights surrounding the area, but there was also a DJ and fog "engulfing" the dance floor, according to junior Sydney Hyon. 
"All the lights and music were the most iconic thing. The actual rink felt like it was in the middle of nowhere. With everyone dancing and the fog, the atmosphere felt almost like a nightclub," Hyon said.
While the outdoor event is making masks optional, the only thing DiscOasis strictly enforces is their vaccination policy. All attendees are required to be vaccinated to attend. Despite the multiple positive parts of DiscOasis, it still had some pitfalls. For example, Hughes noticed problems with the floor of the rink, including warping. Junior Mia Calvo additionally thought the "high" price of the tickets was a problem, with tickets ranging from $29 to $80 per person depending on the time and day.
"Even though it was a little expensive, the whole place felt ethereal," Calvo said. "The roller rink was circling a stage with performers decked out in glitter which made it feel like I was traveling back in time to the 70s."
As a result of its colorful escape from reality, all three juniors can agree that DiscOasis was a night to remember. 
"If you are a disco junkie or just want to have some fun, I highly recommend DiscOasis," Hughes said. "The surrounding Garden and the whole atmosphere was so welcoming and enjoyable. This place definitely has the opportunity to be a big deal if it happens again in the future.
Leave a Comment
About the Contributor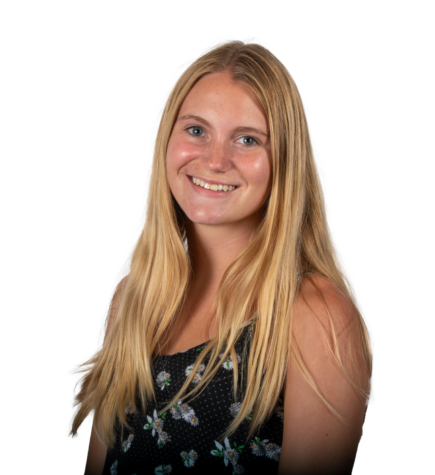 Sydney Lamich, Entertainment Editor
Hey, it's Sydney (not Sabrina). This is my fourth year on staff as an Entertainment Editor. If I'm not at school, you can find me at your mom's house.