BeachLife Festival review
Music festivals are known for being extreme, dangerous and for having an abundance of floral headbands and drugs. Besides the occasional marijuana use, the Beach Life Music Festival broke this stereotype and became a celebration of our California spirit to go hand in hand with extraordinary live music.  
The four stages were set up on the sand and the turf, with places to lay out towels. Conveniently, the two main stages were alternating which guaranteed no overlap between bands. Due to this arrangement, I was able to see The Revivalists, famous for their hit song "Wish I Knew You." Accompanied by the sunset behind the dock, they did a spectacular job of encouraging crowd participation and uniting the crowd with their dynamic stagecraft and charisma.
I will say that bands like Jane's Addiction lured an older crowd to the event. However, they were countered by infants being carried on shoulders to turn out an average age of around 45. While still feeling like a festival in its own right, the family-friendly atmosphere was amazing, perfect for teens and older generations. 
The miscellaneous bands were all bands that I had heard of, but wouldn't particularly listen to on Spotify. However, they did not disappoint, in terms of their exceptional stage presence and energy. Not only did the festival expose me to new bands, but it also brought in some big names, such as Cage the Elephant, Fitz and the Tantrums, and Counting Crows.
These sets were pushed to late in the evening, with other bands performing in the late afternoon, during a three to four pm time slot. With people still arriving and getting in the groove of the festival, some performances ended up seeming like background music. Bands like Save Ferris were given a huge arena to fill and left an awkward gap between their high energy performance and the small, less animated crowd that gathered to watch the less popular, yet still entertaining, bands play. To sum up my very minor complaint, they deserved more attention. 
In contrast, Cage the Elephant attracted such a massive crowd that people were stacked on top of shoulders near the front. Thankfully there were two massive side screens on each side to capture the stage so no one was left staring at the wide brimmed hat of the festival goer in front of them. That aside, I absolutely loved them and they were hands down one of the best performances. Their sound echoes through your lungs, unifying each person, no matter the age, to come together and jump around to some alternative rock. 
Now for the dreaded price. One day general admission tickets run you about 150 dollars total. The food was also expensive, but that is to be expected at a music festival. Though I didn't enjoy coughing up fifteen dollars for three chicken strips, they were delicious. Maybe that was just the festival setting that made everything taste thirty percent better. 
With the bands coming back from a long hiatus and fans being thankful to even be able to see shows in person, this price is justified. I would love to attend the Beach Life Festival again next year and I highly recommend you check it out, even if only one of the bands interests you because every band sounded amazing live, trust me. It might feel like an introductory music festival or a more relaxed version of Coachella, which is seemingly impossible, but the people and music by the ocean is hard to beat. It truly encompassed the perfect Redondo Beach life, even if just for a weekend. 
Leave a Comment
About the Contributor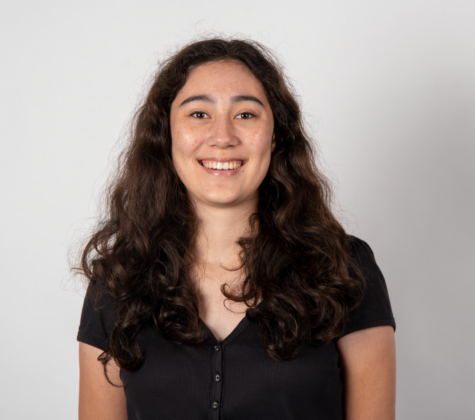 Emilie Takahashi, Features Editor
Hi! My name is Emilie, this is my fourth year on staff and did you know that green onions are super easy to grow in your backyard? Because I didn't know until I told my friend how excited I was about growing...