New year, new boss
Anthony Bridi, former principal of Patricia Dreizler Continuation High School, replaces Jens Brandt as principal of RUHS
An Aquatic Center with no swimmers. A buffet-style cafeteria with no attendees. A 56 acre campus with no students. From March 2020 to April 2021, this emptiness was the reality at Redondo Union High School — one that our new principal, Anthony Bridi, never wants to experience again. 
"Because of the pandemic, we have three grades of students who have not had a full year on that campus. Only the seniors have," Bridi said. "My goal is to get students safely back onto campus and to reestablish who we are as Sea Hawks." 
Bridi officially became principal of RUHS on July 1, following in the footsteps of Jens Brandt, who served as assistant principal alongside Bridi before being promoted to principal five years ago. 
"I am incredibly grateful, to all of you, for the honor of being your very proud principal for the last five years and a part of our amazing RUHS staff for the last 10 years," Brandt wrote in a letter to RUHS families in March. "Please join me in congratulating [Bridi] and welcoming him back to our RUHS family. I am absolutely confident our Sea Hawks are in good hands." 
Bridi has worked in the Redondo Beach Unified School District for 17 years. His most recent position was principal of Patricia Dreizler Continuation High School, formerly Redondo Shores.
"There's this family feel on the Dreizler campus that is just unparalleled," Bridi said. "It's a motivating, comfortable place. I want to bring that level of care to Redondo Union High School."
PDHS helps students who are behind in their credits get on track to graduate in four years.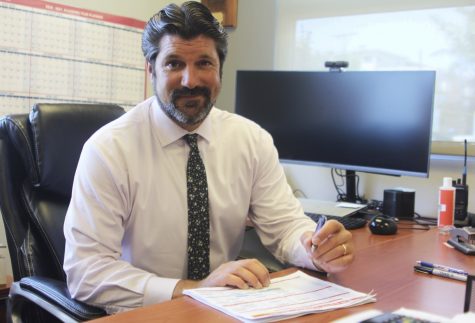 "The most rewarding part for [PDHS] students is that they know they have a second chance. We release all the weight off their shoulders," Bridi said. "We tell them 'You can do this. You're going to get your high school diploma.'" 
Even though PDHS is a smaller school, averaging 40 to 70 students, it was impacted by the pandemic just as RUHS was, Bridi said. To compensate for the problems associated with social distancing, Bridi visited over 50 PDHS students in their homes.
"There was a student I knew wasn't doing well, so I brought him a Slurpee — who doesn't like a Slurpee?" Bridi said. 
Bridi spent five and a half years as an assistant principal at RUHS before becoming principal of PDHS. 
"I loved being a Sea Hawk, and I still am. That doesn't go away. But when you leave the campus, you're not in the know anymore. You're not on those email threads, and you're missing out on invitations to the sports games," Bridi said, recalling fond memories of dressing his young son up as a football and cheering at Friday night games in the Sea Hawk Bowl. "But the silver lining is that I was leading a new school, so I could bring that feeling I had at Redondo into a new setting." 
Now that Bridi is returning to RUHS (leaving the Dreizler staff "willingly but hesitantly," he said, because PDHS "made me a better person"), he has some changes to implement. 
Last school year, RUHS students attended class from 7:55 a.m. to 12:35 p.m. Bridi felt it necessary to revert back to pre-pandemic scheduling, when school ended at 2:55 p.m. 
Bridi's responsibilities also include hiring new teachers from among hundreds of applicants, as eight RUHS teachers retired last year. 
"The interviewing process takes a lot of time. But as a principal, I own these decisions and my hope is that I get it right," Bridi said. 
Bridi wants the RUHS staff to be attentive to students' needs — academic, social and emotional. More specifically, he's concerned about the "learning loss" caused by the pandemic.
"There isn't data that can help with the social and emotional unknowns. I just want to make sure that we're there for our kids who are coming onto campus," Bridi said. 
Bridi said he misses the simple pleasures of being a school administrator, too: waving hello to students in the halls, conversing with students during breaks between AP exams, and the unexpected joy of being able to see the lower half of a person's face. 
"It's my goal to know every student's name over the course of four years," Bridi said — no small feat in a high school with over 3,000 students. "I want to talk to all of the seniors, watch their sports games, and get invited to Academic Decathlon matches. I want to know who they are, and I want to be able to support them. That's what I'm most looking forward to."
Leave a Comment
About the Contributor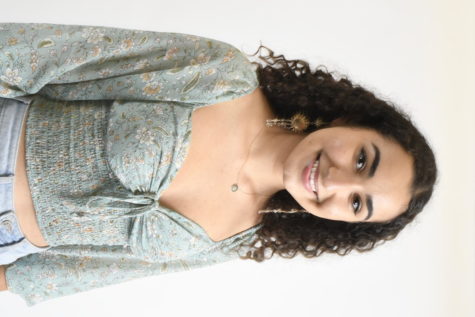 Nadia Bidarian, Editor-in-Chief
Writer, baker, candlestick maker