Turn Up The Volume
As pandemic restrictions ease, music fans are eager to return to live concerts
In this past year like no other, music fans turned to streaming music to lift their spirits  causing record sales and music streams to fly through the roof. As a musician and professional drummer, sophomore Joseph Mintz felt the downsides of not being able to perform live music with his band.  However, as Mintz shares, there is also an upside: a new fire and energy for fans who want nothing more than to experience music.  
"Not being able to play music with my band and not being able to express my creativity in a way that I'm used to definitely took a toll on my mental health. What helped was the fact that we have access to every record, album and single song ever made. Music is the one thing that kept me sane during everything," Mintz said. 
Mintz believes that he has a bigger appreciation for listening to music after not being able to do what he loves most for so long—play live music.  He listened to music and kept faith that he would be able to perform live with his band again, which he did. 
"I don't listen to music for the same reasons that I used to. I wouldn't say my connection with music has grown stronger, since it was pretty strong before the pandemic. But, the focus has shifted away from just listening to music and now it has a deeper, more hopeful purpose," Mintz said. 
Late last year, Mintz and his band gave a free, outdoor concert where COVID protocols were in place such as masking and social distancing. He believes the idea of seeing live music was appreciated by music fans. 
"People appreciate live music. If I have an opportunity to give people live music for free and do it safely, I am going to do it. It was good to see people experiencing live music again, whether they liked it or not, that really didn't matter. But you know, it was live music, and that's what really counts," Mintz said. 
Mintz has learned that there are other aspects of being a musician that are just as important as playing music.  Particularly, taking time for yourself and actually experiencing other interests.  For Mintz, this included reading, writing and getting into politics and activism. 
"This pandemic has shown us that being a musician is not all about music because what are you going to do when you can't play music? Well, you can't practice all the time or you'll go insane. So, I found other things to do and now those things take up my time. Now, the practice sessions I have are way more meaningful because I am actually getting stuff to work on," Mintz said. 
With so many more fans streaming music in lieu of experiencing music live, Mintz believes that fans are eager to see performances in person, as just watching performances off your cell phone just "doesn't do the trick."
"As a musician, it's important to come out as a fan first. The lack of live concerts have affected fans because now they are listening to everything they were not listening to before since they have so much time. Now, fans are going to be a little less exclusive with what they listen to and more adventurous. People are so hungry to see live music that if there's live music playing, they're just going to go because live music is an energy that you can't emulate by just watching a video; you have to go experience it," Mintz said. 
Leave a Comment
About the Contributor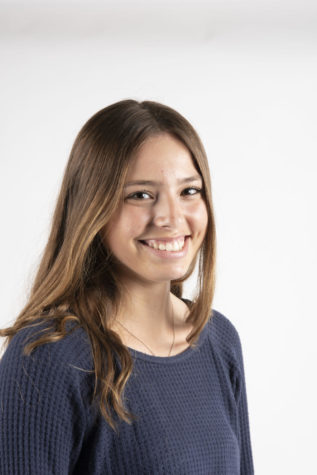 Jess Alvear, Sports Editor
Heyyy! My name is Jess Alvear and this is my third year on staff and my first year as a sports editor! In my free time, you can catch me playing softball and watching The Bachelor. I am so excited to continue...