Your American dream
A coming-of-age by Ibi Zoboi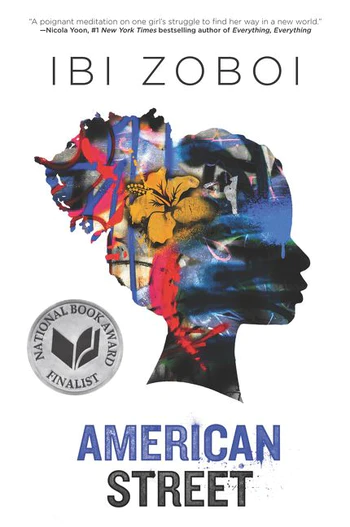 About a year ago when browsing the shelves at the library was normal, I came to a crossroads. I was in dire need of new reading material and the "new fiction" section was vastly underwhelming. Maybe it was just me that day, but I felt like I was staring into a closet of clothes and could find nothing to wear. That is, until "American Street" caught my eye. 
A coming of age novel by Ibi Zoboi, "American Street" presented me with a choice: Do I give the first chapter a chance, despite my loathsome attitude? Or do I leave it on the shelf? 
At a crossroads, I chose to venture into the book's pages. 
I found Fabiola, a Haitian teenager who arrived in Detroit on purpose and alone by accident. Her mother, who was supposed to travel with her to Michigan, stays behind in a detention center. Fabiola, American-born, doesn't have to worry about papers. Visas. A lawyer. But she does have to worry about her maman. Thousands of miles from Haiti, Fabiola combats the challenges of integrating herself into a new culture and trying to find home in an unfamiliar place while fighting to see her mother again. 
Welcome to "American Street." The fights are violent, the family is inseparable, and the dialogue never slows. If you're looking for a modern take on the American Dream, look no further than this novel. It isn't the heaviest of books; the conversational tone remains constant throughout and Zoboi has the ability to juggle serious topics without being overwhelming. The best part? I don't think you'll get bored. 
There are established archetypes: the brains, the brawn, the beauty. While recognizing that these tropes could easily result in flat characters, each personality is explored. Humanized. Not justified, per se, but the different perspectives allow a chance for the reader to empathize in unlikely situations. There is truth in the story of the diva queen and sadness in the narrative of the toxic boyfriend. My only grievance is that each side character's backstory is only a page or two long, so at times, it feels like a half-baked attempt at adding depth. 
Despite that, Zoboi writes personalities to root for. The air of mysticism held by the old man on the corner, the up-and-down love lives of Fabiola's cousins, and the layered, messy, real-life relationships that intertwine each character will remind you of your own family. Your own friends. Your own house, be it on the corner of American Street and Joy Road or in the middle of Avenue A. It's the reality and humanity that exists in these pages that make me return to it for a second reading.
So why read this book? Why, if faced with multitudes of volumes of fiction, should you be compelled to choose this one? For one, it pushes for diversity in literature. As mentioned before, it also covers topics like toxic relationships, immigrating to a new country, and how far one is willing to go in order to protect their family. More than that, you might find your own life—your family, your friends, your respective dynamics—between the lines. While not my favorite book (which is understandable, because there are many), "American Street" is good for a rainy day and contemplation of your own American Dream. 
Leave a Comment
About the Contributor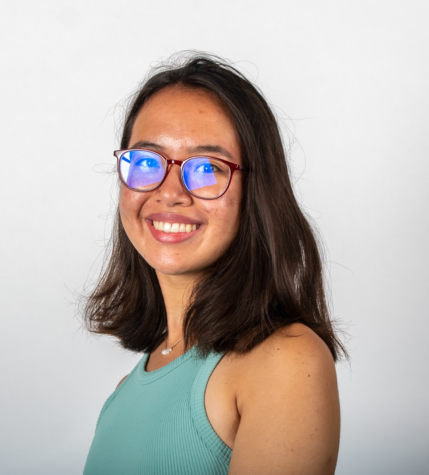 Lucy Davis, Online Editor
Junior. Lawyer, delegate, player of golf, writer. Will check in with you every Tuesday. I like to think that my stories are as good as my grilled cheese sandwiches, and I've heard positive things about...