Recommendations for books by Black authors
With Black History Month coming to an end, Rachel King recommends three books by Black authors
I like a book that makes me question fundamental concepts of life, and "Transcendent Kingdom" by Yaa Gyasi does just that. And when a character employs both religion and science to understand her pain, we know some interesting concepts about the different methods humans use to justify life and emotions are going to be explored. 
Gifty is a neuroscientist at Stanford, who uses her work to understand why her brother, Nana, overdosed and why her mother cannot get out of bed. The book jumps back and forth between Gifty´s childhood and the present. However Gyasi´s writing makes these shifts easy to understand because of how nicely they flow. It is almost as if Gifty is reminiscing about her childhood while she executes her experiments and cares for her mother. This structure creates an exploratory nature of Gifty´s healing, which I think is incredibly realistic. 
A pious child, Gifty talked to God as if he were a friend, trusting him and believing in his power. That is, until Nana dies, and her faith vanishes. The book follows Gifty rediscovering what religion is, which brings up a lot of interesting questions and concepts about faith itself. 
In addition to mental health, the book deals with racism in the small town that Gifty and Nana grew up in, revealing the struggles and stereotypes that plague first generation Americans. 
I will admit that this book is pretty sad. There is maybe one wholesome, lasting relationship, and Gifty´s own fear of emotions makes her quite the loner and workaholic. However, the story was captivating and emotional, leaving me with much to ponder. 
"The Hate U Give" by Angie Thomas takes a situation that occurs far too often and translates it into a heart-wrenching story that anyone can understand. Thomas' simple, yet incredibly vivid writing makes this book easy for anyone to understand. It is brutal and heavy, but not without hope. 
Starr Collins is 16 years old and living in a poor Black neighborhood when she witnesses her childhood friend Khalil get shot and killed by a cop. The book weaves through her struggle to cope with the trauma this brings and her attempt to get justice in a biased system, all while she grapples with her own identity. 
I love how much this book dives into the complexity of Starr. While some of her actions are questionable and not necessarily right, she has so many emotions coursing through her and is still just a teenager. Such reactions bring a sense of realism to her character and allows me, as a teenager myself, to think about how I would have handled Starr's situation, which helps me try to understand what Starr was going through.
"The Hate U Give" brings up so many additional themes that act as a window to a life I can't understand. Starr lives in a community where everyone knows each other and looks out for each other, and she goes to a fancy majority White prep school. Starr behaves like two different people in each of these environments, the duality of her identity being a key struggle throughout the book. With the murder of Khalil, her friends at school are forced to see the other half of Starr, the half she keeps hidden from them, which proves to be more than some of them can handle. 
However, the most prominent part of this story is the relevant theme of whether to speak up and demand justice or sit in silence. Starr has to choose to be brave and stand up for her friend or let another police-shooting victim be buried in the record books, with little significance but a single name. 
If you want to read a book that will make you  want to scream about how unfair the world has been and still is, "The Nickle Boys" by Colson Whitehead would be an enlightening option to consider. Set during the 60s, the book dives headfirst into racism and oppression with the backdrop of an unlikely friendship. 
Intelligent and ambitious Elwood, a boy from Tallahassee, Fla., is shipped off to Nickel Academy, a ¨reformatory¨ school meant for troubled boys, for being caught in a stolen truck when he was only trying to hitchhike his way to a college class. This is a story about society taking a boy that could have been something and degrading him until he is nothing. It is heart-wrenching  and frustrating yet incredibly real, revealing the power of rich White men and the lengths they will go to to keep minorities down. 
Elwood´s only solace in this school is Turner, a pessimist who has given up on the world. The relationship between these two is the root of the book, because the bond of these unlikely friends shapes the narrative of their lives. It's also interesting to see the disagreements between an optimist and a pessimist, an idealist and a realist, and see how the contradicting traits of each boy rub off on the other. In the midst of the horrors of Nickel, their relationship is a wholesome relief. 
All in all, "The Nickel Boys" highlights the racism and oppression that continued long after the abolition of slavery and the Jim Crow laws, and is key to understanding and bringing light to the fundamental problems that shaped American history.
Leave a Comment
About the Contributor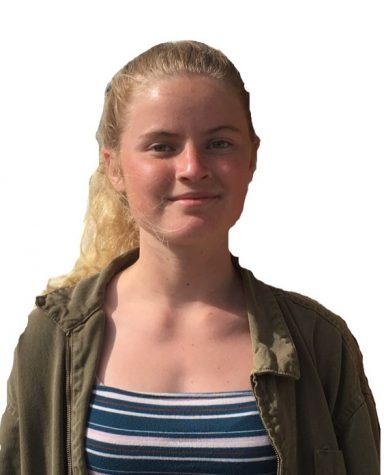 Rachel King, Staff writer
I am a senior and this is my second year on staff. I hope to get more people's voices heard through this newspaper.