Preparing for the future
Zorn and Gelber turn their passions into careers
From gliding through the air to whirling across stage, some students are transforming their cherished passions into future careers. 
Senior Nick Zorn began taking flying lessons at Pacific Skies Aviation in late July of 2020. Since then, he's been "living his dream of becoming a pilot."  
"It's always been my dream to fly a plane, ever since I was a little kid. I've always been into cars, airplanes, boats and anything mechanical," Zorn said. 
During his lessons on the ground, he learns various skills such as planning flights, enacting emergency procedures and using radios and systems in the airplane. During lessons in the air he learns how to perform maneuvers from the instructor. But what makes it special for Zorn is the wonderful feeling of freedom in the air.  
"You have the whole world in front of you. When I fly, I feel like I'm in control of my life and my decisions, instead of following everybody else's rules and expectations," Zorn said. 
Aside from just taking classes, Zorn has taken guidance on networking with professional pilots. During his free time, he connects with them to gain various perspectives and insights about their job, their drive to pursue flying, the steps they followed to become a pilot and other aspects of the job he's curious about.
Looking ahead, Zorn has back-up plans that span farther than just flying. He wants to work with an airline in the future, like Delta Airlines, and to achieve that goal, he's planning to major in business during college.
"I chose business because it would be a great career to fall back on, if I just want to work in an office or at home [in the future]. I do want to become a pilot, but I'm majoring in business so I have an alternative," Zorn said.
For now, Zorn is considering a job being a pilot, such as flying private jets for business executives. He's open to many ideas, he said, as long as he's flying.
"I'm really excited for my future career if I decide to become a pilot, and so far, I'm set on doing that," Zorn said.
Senior Brisa Gelber, on the other hand, is aspiring to become a professional dancer. Gelber began training to be a professional ballerina at two years old, until she decided to switch to modern dance two years ago. Regardless, she's always possessed a zeal for being on stage. 
"I think dancing is my passion and drive. Every time I'm on stage, I get this magical feeling, like 'This is where I belong, this is where I need to be,'" Gelber said.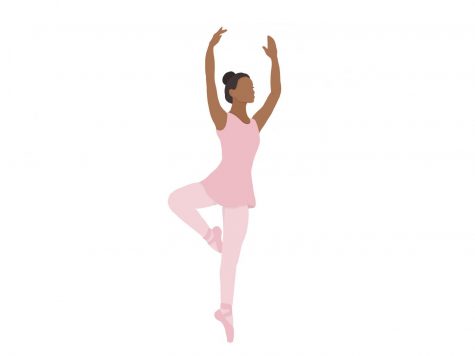 According to Gelber, she's dedicated many hours to dancing. Persevering can be difficult, but she consistently takes pride in her work and pushes herself to improve.
"Dance is just pushing your body beyond what is naturally possible. It takes a lot of work to stand on your toes for long, or do four turns and then jump out of it," Gelber said. "I'm at that point where I can be very proud of what I'm doing, how I move and what I create. I just reassure myself that, 'Hey, you're doing great, keep pushing, you can do it.'" 
Gelber said she's hoping to attain a wide variety of skills, such as perfecting her technique, gaining performance experiences and connections, networking with other dancers and learning choreography so she can establish her choreographic style in college. She strives to be in areas where the dance industry is "happening" in areas like New York and Israel. She applied to Barnard College, Towson University, Smith College, Middlebury college, Skidmore College and CalState Long Beach. 
"I'm applying to places where I can put myself in the position of furthering my career goals," Gelber said. 
In the future, Gelber envisions herself dancing with a professional company and performing international tours around the world. In the meantime, she maintains her strength and style by doing workouts at home, stretching, practicing her moves and perfecting her style because she knows expectations for college will be higher.
"It's all about hard work. Honestly, if I work hard enough, I should be able to do it," Gelber said.
Leave a Comment
About the Contributors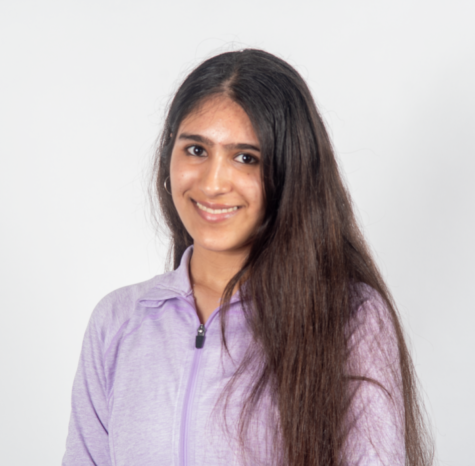 Simra Zargar, Writing Editor
Hi, I'm Simra and this is my third year on staff. I'm a writing editor.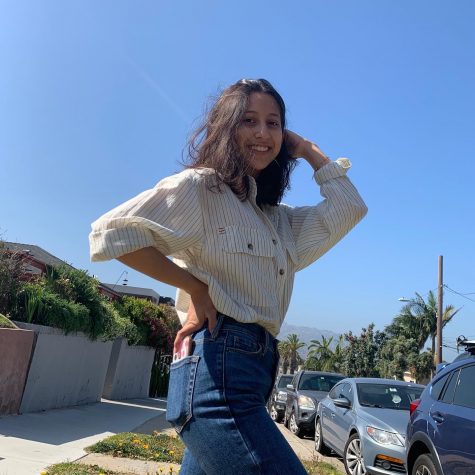 Sofia Gamboa, Staff Writer





My name is Sofia Gamboa and I have been part of the High Tide newspaper since 2017. Writing is my passion and I write for sports and features!