Off the chain
Sarah Heinesh launches a keychain business
With her creativity and a computer, Sarah Heinesh started her own small business. After looking through other small businesses on Tik Tok, Heneish was inspired to start her own keychain business about a month ago. 
"I was  on Tik Tok,  and I saw a couple other small little business ideas. I thought, 'Why not try it and see where it goes? I wanted to create something that people can customize and use in their everyday lives," Heinesh said.
She buys all of the materials from Amazon, and does the work of designing the keychains on her own. Heinesh mostly puts photos of album covers on her keychains, but she can do any photo that her customers want. 
"I message a customer asking what photo they want on the keychain. For example, if it's a song off of Spotify, I will screenshot the song. I size the photo I am using for the keychain, print it out and put it in a plastic cover that holds the photo in the keychain. I also send them photos in the process," Heinesh said.
Heinesh works hard to make sure her customers like the products she is creating, and to make sure the work she is doing is her best work. She will adjust the photo to make sure it will look good when printed. 
"I screenshot them, and I put it into a Google Document so I'm able to size and print it. But if one song cover is a little darker than another one, I just lighten it up a little bit so won't look so blurry on the printer," Heinesh said.
Heinesh takes her business very seriously because it might be a career that she wants to take into her adult life. She has always been interested in entrepreneurship and thinks that this is a great way to help her move into that path.
"Entrepreneurs have always really spiked my curiosity. It's something I would want to do in life, and my business is a great way to start," said Heinesh. 
Heinesh's interest in entrepreneurship grew out her desire to control how her products are made and advertised. 
"I just kind of like the idea of being my own boss calling the shots. I enjoy doing both the designing and the marketing sides of my business," Heinesh said. 
Heinesh doesn't want to just stop at keychains. She wants to expand her business to selling more things such as homemade lip gloss.
"I'm thinking about producing homemade lip glosses and phone cases. I'm exploring a couple other small things here and there to expand what I already have going. I want to continue and grow my business throughout college," Heinesh said.
Starting her own business has given Heinesh many life lessons. These lessons will help her become an entrepreneur in the future for a bigger business of her own. It also shows her what hard work and dedication it takes to run a successful business.
"I learned not to give up. You're going to have your high points, and you're going to have your low points; you just have to push through it. It takes a lot of time and dedication that you have to put into your business for it to run smoothly and be successful," Heinesh said.
Leave a Comment
About the Contributor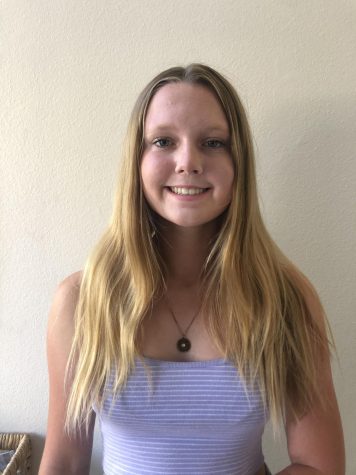 Sarah Shurtleff, Staff writer
Hi i'm Sarah Shurtleff. I am a freshman at Ruhs. I like to play softball. I also like to go to the beach. I am excited to be joining Journalism this year!