Friends in high places
Aspiring DJ Mehlo Ermeti met a professional DJ seated next to him on a flight
Sometimes opportunities are literally sitting right by our side. For junior Mehlo Ermeti, a chance meeting with a professional DJ put him right where he wanted to be. 
Ermeti's passion for music and music production is what has driven him to keep creating for the past four years. He currently has a business where he sells his beats to earn money and hopes to work as a music producer full-time as an adult. 
"I have always loved the idea of putting a bunch of little things together to create one big thing. I'm really serious about my music, and getting support and advice from bigger names in the music industry means a lot to me," Ermeti said. 
The pandemic has made it difficult to connect with other producers and mentors in person. However, Ermeti has taken advantage of some timely opportunities. While traveling to Chicago, Ermeti met DJ MilTicket, a professional DJ who happened to be sitting next to him on the airplane. Following their conversation on the airplane, Ermeti actually ended up going to the studio with him and was able to meet other musicians and make more contacts. 
"The studio was crazy. Everyone was doing their own thing and there was a lot going on at once. It was a cool experience and everyone was vibing. I was able to watch professionals do their thing and it was amazing to see the process in action," Ermeti said. 
Ermeti says the most valuable lessons he learned at the studio in Chicago is to not waste your time with people that aren't willing to give you good money for what you do and to take every opportunity you are given.
"I want to take this as far as I can go. I want to live off of it, and I want to make a big enough impact in the industry to where I can choose my direction and where I want to take it," Ermeti said. 
Ermeti says the pandemic has not impacted his music in a negative way, as he is still able to create for at least six hours a day and can still communicate with DJs through social media if they are not able to meet in person. 
"The pandemic has actually had a positive impact on my music career because I don't have to physically go to school, so the minute I finish school, I am already working on my music," Ermeti said. 
Ermeti says he has felt more comfortable with himself since producing music, as there was a lot of pressure to change who he is, especially in the music industry.  
"The music influences I am around have definitely impacted me the most as an overall person. I feel like the people have made me a more solid person because it's hard not to change who you are, especially in this industry where people are so much more successful and just completely different than I am. So, I think it has made me stick to being myself," Ermeti said.
Leave a Comment
About the Contributor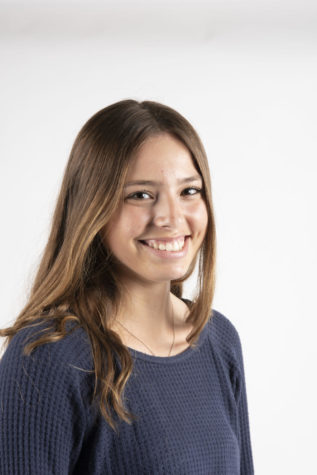 Jess Alvear, Sports Editor
Heyyy! My name is Jess Alvear and this is my third year on staff and my first year as a sports editor! In my free time, you can catch me playing softball and watching The Bachelor. I am so excited to continue...