Teaching away
Online learning has presented challenges for teachers' mental and physical health
While students have the option to turn off their cameras, zone out and escape the virtual world, teachers have to not only remain engaged themselves, but encourage their students to engage as well. For RUHS teachers Kerri Eastham and Sarah Keasler, this challenge has proven near impossible and has taken a tremendous toll on them, both mentally and physically.
"Normally, I am on my feet the entire day because I walk around the classroom, so the sitting is definitely different," Keasler said. "I have a Fitbit, and I used to always get over 10,000 steps, and yesterday I think I had like 2000."
Eastham shares in this sit-versus-stand struggle, and even went to a physical therapist for advice on how to relieve the resulting back pain. Even more pronounced, however, is the painful absence of social interaction.
"I miss seeing my colleagues, because that's a huge social outlet for us," Eastham said. "I mean, those are my friends, you know? I see them every day, and to not see them every day is hard."
And it's not just their fellow teachers they miss — as teachers who love to watch their students grow and learn, Eastham and Keasler find it increasingly difficult to motivate themselves to engage with their blatantly unengaged students.
"I feel like I'm talking into a void," Eastham said, "So many kids have got their cameras off, and the default setting is to be muted, so there's no natural rhythm […] there's no organic flow to the class. And the artificiality that ensues bothers me."
To combat this robotic classroom atmosphere, Keasler urges students to turn on their cameras and participate in class as fully and as frequently as possible.
"Teachers want to see your faces; teachers want to feel like they're talking to real students," Keasler said. "We actually do want to know what you did this weekend, every Monday when we ask, 'How was your weekend?' Yes, it's a time filler, but we want to know! I want to know that you're watching the same shows I'm watching; I want recommendations on what to do. All the small conversations that happen between the bells — we love those."
In lieu of conversing with their students, Eastham and Keasler —both mothers as well as teachers —have found solace in spending "no-tech time" with their families. Keasler and her daughter have taken up roller skating, while Eastham uses running as an outlet.
"I hate running," Eastham said. "I'm specifically doing it just so I can feel accomplished at the end of the day. I'm doing something I hate because I need some project. I need some goal."
Despite the dwindling motivation, the Zoom-induced migraines, and the faceless students, these teachers keep pushing through, day after day, Zoom call after Zoom call. And in the meantime, they focus on the light at the end of the tunnel.
"I just know that the next day is going to be better. And I know that, in theory, there's an end to this," Keasler said.
Leave a Comment
About the Contributor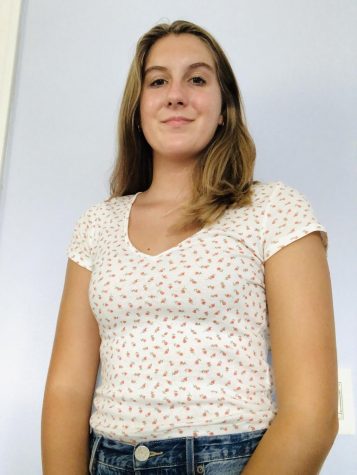 Hadley Short, Staff Writer





This is my first year in Journalism. I am also involved in Theatre Arts, and I love to play piano and guitar.