Staying Afloat
Aquarium of the Pacific relies on support from the community to cover costs
The Aquarium of the Pacific, the Long Beach based aquarium many South Bay students visited on elementary school field trips, has been faced with its own sets of challenges resulting from the COVID-19 pandemic.
In order to survive during this time, the Aquarium has been relying on donations, according to Marilyn Padilla, the Aquarium's Director of Public Relations. Though the Aquarium of the Pacific has always received donations, their need for them has become even "greater" now.
"Donations are used to cover the expenses needed to run and operate the entire Aquarium," Padilla said. "This includes care for the animals, care for the facility, education and programs and general management."
The donations, which come from members, corporations and foundations, are especially needed to help cover enrichment and "top-quality" care for the 12,000 animals at the Aquarium. This includes their food, supplies and life support.
Starting in the summer of 2020, the Aquarium, which had been closed to the public from March until June, put out a call to action asking for support to help the Aquarium recover and grow from the impacts of COVID-19. This is when they made their desire for donations known through sources such as their website, grant applications and virtual fundraising events.
"Though donations are extremely helpful, in the long run, attendance and admission related revenue is the key to our survival," Padilla said. "Without patron visits, we could not survive in the long run."
The Aquarium was able to reopen from June until Dec. 5 with reduced admission and visitor capacity, which helped with their cost of surviving, but their closure once more on Dec. 6 further impacted their financial situation.  
"75 percent of the Aquarium's income comes from tickets and related sales, such as food and beverage and items sold in the gift store," Padilla said. "This revenue was lost during the original three-month closure and current closure due to the pandemic."
Having lost out on the revenue traditionally brought on by visitors for a good portion of 2020, the Aquarium has offered additional aspects to help subsidise their struggles. This includes membership, an "essential source" of support of the Aquarium's core programs, and adopting an animal, where people can pay a certain price to adopt an animal at the Aquarium, such as a sea otter or penguin to receive "special benefits" including an adoption certificate, event invitations and animal updates. 
The Aquarium has also offered virtual animal encounters, where viewers can meet the animals up close and participate virtually in a training session. It was also decided to introduce another interactive program that was free to the public. 
"When the Aquarium first closed in March, we knew we still wanted to connect with our community, so we quickly launched the Aquarium's Online Academy. Viewers can text in during the program to interact with Aquarium educators, or viewers can watch archived programs later and email in questions for educators. The Online Academy also includes virtual lectures, downloadable activity sheets and other free resources," Padilla said. 
By these Online Academy classes, which can be viewed live on YouTube during a 9 a.m. or 10 a.m. session on Mondays, Wednesdays and Fridays, people are able to stay involved with what is happening at the Aquarium. 
Just recently on Jan. 30, after "careful" planning with the city of Long Beach, the Aquarium of the Pacific was able to reopen again to the public, therefore allowing for the most efficient form of connection between the public and the Aquarium—one that was not virtual. 
"The Aquarium is offering discounted admission to visit its expansive outdoor areas with safety protocols in place," Padilla said. "Guests can feed colorful lorikeet birds and safely touch sharks, rays and even moon jellies in the Aquarium's outdoor exhibits."
With precautions in place, safety during reopening is the Aquarium's "top priority." Even though indoor areas will remain temporarily closed, visitors will be able to "explore" the various exhibits and learn something new about the animals.
Aquarium of the Pacific still plans on continuing its online programs, and they additionally invite students to talk to friends and family about the importance of nonprofits like themselves and to become involved in the Aquarium in some way.
"If RUHS students are on social media, we invite them to share and follow the Aquarium of the Pacific on Facebook, Instagram, TikTok, YouTube, Twitter and other platforms," Padilla said. "We encourage you to stay connected with us." 
Leave a Comment
About the Contributor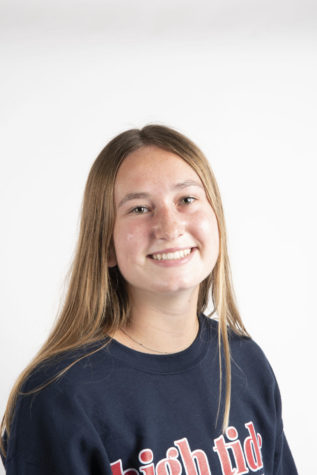 Erika Glass, News Editor
Hi! This is my third year in journalism and my first year as a news editor. Outside of school, I love traveling, going to the beach, and watching sunsets.