Mitch Ziegler named the H.L. Hall National Yearbook Adviser of the Year
After 31 years of being the adviser for "The Pilot," Ziegler wins honor for exemplary work from the past year and throughout his career
When friends and colleagues started popping into the waiting room for RUHS journalism and yearbook adviser Mitch Ziegler's fifth period yearbook class, he knew something was up. They had come to congratulate him on being named the H.L. Hall National Yearbook Adviser of the Year by the Journalism Education Association (JEA). 
"To be honest, I had more than a few tears," Ziegler said. "I was pretty broken up for a bit, and that was a great moment."
Along with congratulations from current yearbook students, editors-in-chief (EIC) from 2017 praised and thanked Ziegler in a video prepared by his friend and colleague Erinn Harris.
"You don't always find out until a lot later if you did or said something that really helped a student, so it is a very special feeling when they acknowledge you," Ziegler said. 
According to current EIC Chloe Rosenbaum, it is Ziegler's "hands off" approach that makes his teaching style so effective. Ziegler claims he knows when to step in and offer help and when to let his students take the reins.
"He doesn't just fix all of our problems, he wants us to discover solutions, and that is why we learn a lot," Rosenbaum said. 
As a self-proclaimed "natural student," Ziegler has grown to become very enthusiastic about writing, photography and design, which helps him provide his students the resources they need to succeed. These methods have led Ziegler to create many award-winning yearbooks.
"He is not just going for the prize; he genuinely helps us produce these quality books that make a difference in the world of high school journalism," said junior and yearbook editor Brooke Goldman. 
Ziegler values the relationships he fosters with students throughout creating the yearbook. He enjoys "chatting" with students when they come into the classroom, and, according to Goldman, jokes around and keeps the mood light.
"There is a lot of blood, sweat and tears in those books," Ziegler said. "They are memory books for students but also memory books for me. They represent a lot of great times with students filled with real achievement,"
The most important thing Ziegler has learned from his years as adviser is the importance of the conversation. 
"Continually talking to colleagues, maintaining contacts and just looking and listening makes a big difference," Ziegler said. "You have to put yourself in a place where you can learn."
It was those conversations and connections that allowed him to win this award. To apply, Ziegler had to write essays detailing why he deserved to win and send in letters of recommendation from colleagues and past EICs. Rosenbaum remembers him being proud of his essay and sharing it with the class. 
Goldman felt that this award was "well deserved" since Ziegler has been the yearbook and journalism adviser for 31 years and taught English for many years before that. When Ziegler first got involved with the yearbook, however, he said it was not great and it wasn't until 2003 that it started winning awards and becoming the nationally renowned yearbook it is today. 
"He has fostered this legacy of success," Goldman said. 
Ziegler was holding back from applying for this award for many years because he felt his time had passed, but upon friends and colleagues telling him that he was an "obvious choice" for the award, he finally decided to apply. 
"I realized that I deserve it as much as anyone else," Ziegler said. 
Zielger is very proud of the yearbooks from 2017 to 2020, calling them the "best four year run." He urged the EICs to never take inspiration from other yearbooks, but to instead create something unique and creative. 
"Each one is not like the other, and even better, unlike any other school's," he said.
Many reputable yearbooks have emerged from Ziegler's time as adviser, holding meaning in students for years to come. 
 "Becoming adviser has really enriched my life," Ziegler said, "not only in terms of what I've learned but also the people I have gotten to know."
Leave a Comment
About the Contributor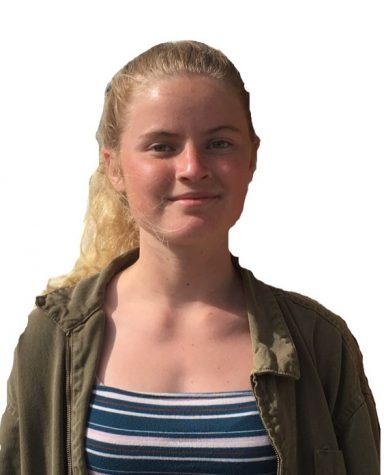 Rachel King, Staff writer
I am a senior and this is my second year on staff. I hope to get more people's voices heard through this newspaper.